How Much Capital Do I Need to Start Trading?
Join our Telegram channel (50,000+ subscribers) for daily market analysis & trading tips: t.me/synapsetrading
For new traders looking to start out their journey, what is the minimum amount of capital you will need to start trading?
What is the optimal amount of capital you should use to ensure that you take your trading seriously?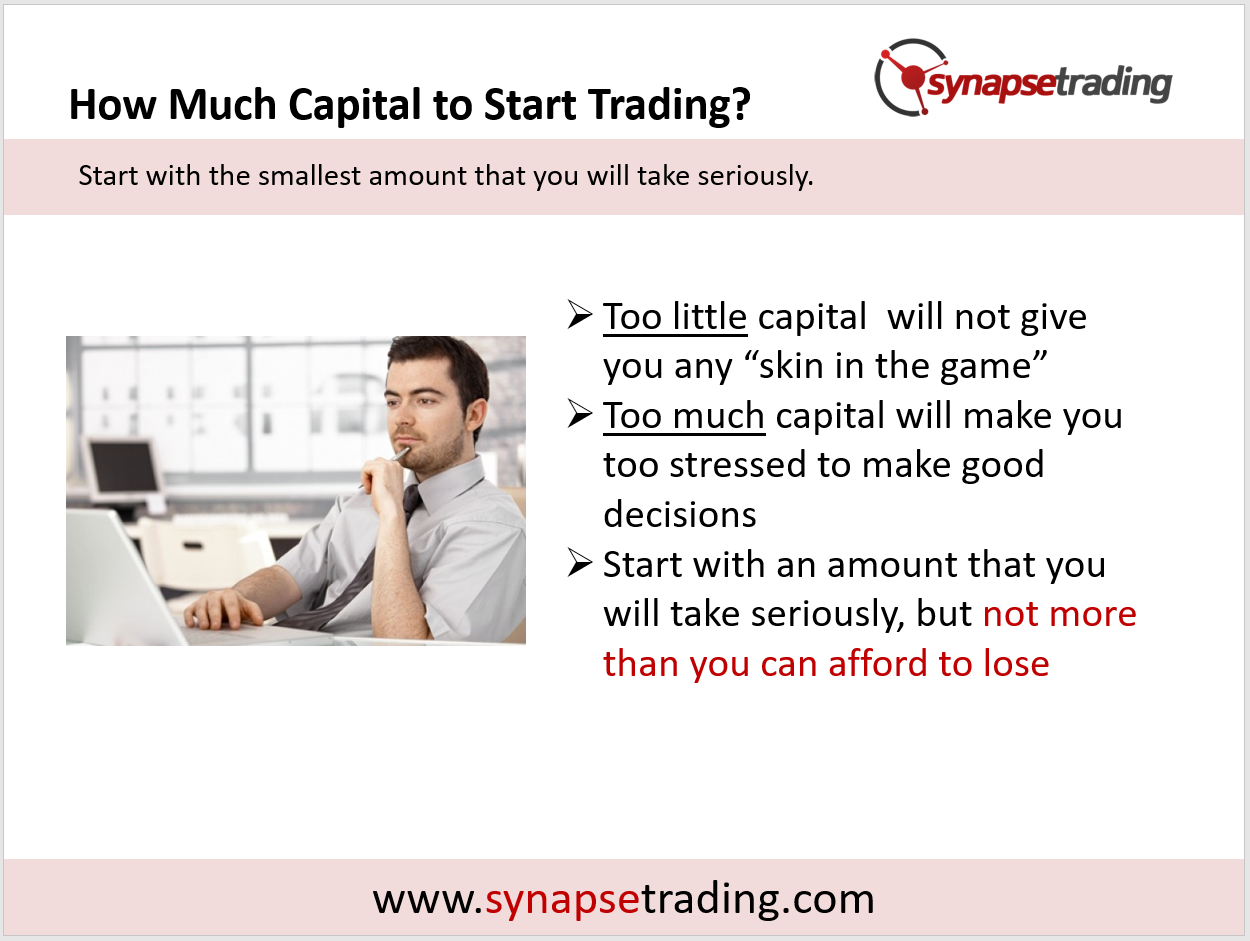 The tricky thing about this question is that it varies from person to person, there is no one correct number.
If you ask a multi-millionaire, he will think that starting with $10,000 is too little, but if you asking a student, he will say that $10,000 is his life savings.
So obviously the amount of starting capital will depend on your stage of life and your current net worth.
If you have played any game of chance such as poker, you will understand the concept of "skin in the game".
If the bets are too tiny, no one will take the game seriously, because there is no real risk involved.
Similar to trading, if you capital is too small, and every trade gives you a profit or loss of less than 10 dollars, then you probably won't take your trading decisions very seriously.
Hence, there needs to be a certain amount of money involved to make you take your trades seriously.
On the other hand, if the bets are too big, for example each bet is a few thousand dollars, you would most likely be too stressed about losing, and not be able to make rational decisions.
Similar to trading, if you start panicking the moment you place a trade, then most likely your trading size is too big.
So we need to tread a fine line to introduce the "right amount" of fear, so that you will take the decisions seriously, but not too much fear that it cripples you.
In conclusion, the answer to this question is quite simple – you should find an amount which is not so large that you cannot afford to lose, yet is not so small that you do not have any "skin in the game".
Our flagship mentoring program is suitable for both beginners and advanced traders, covering the 4 strategies which I used over the past 15 years to build up my 7-figure personal trading portfolio.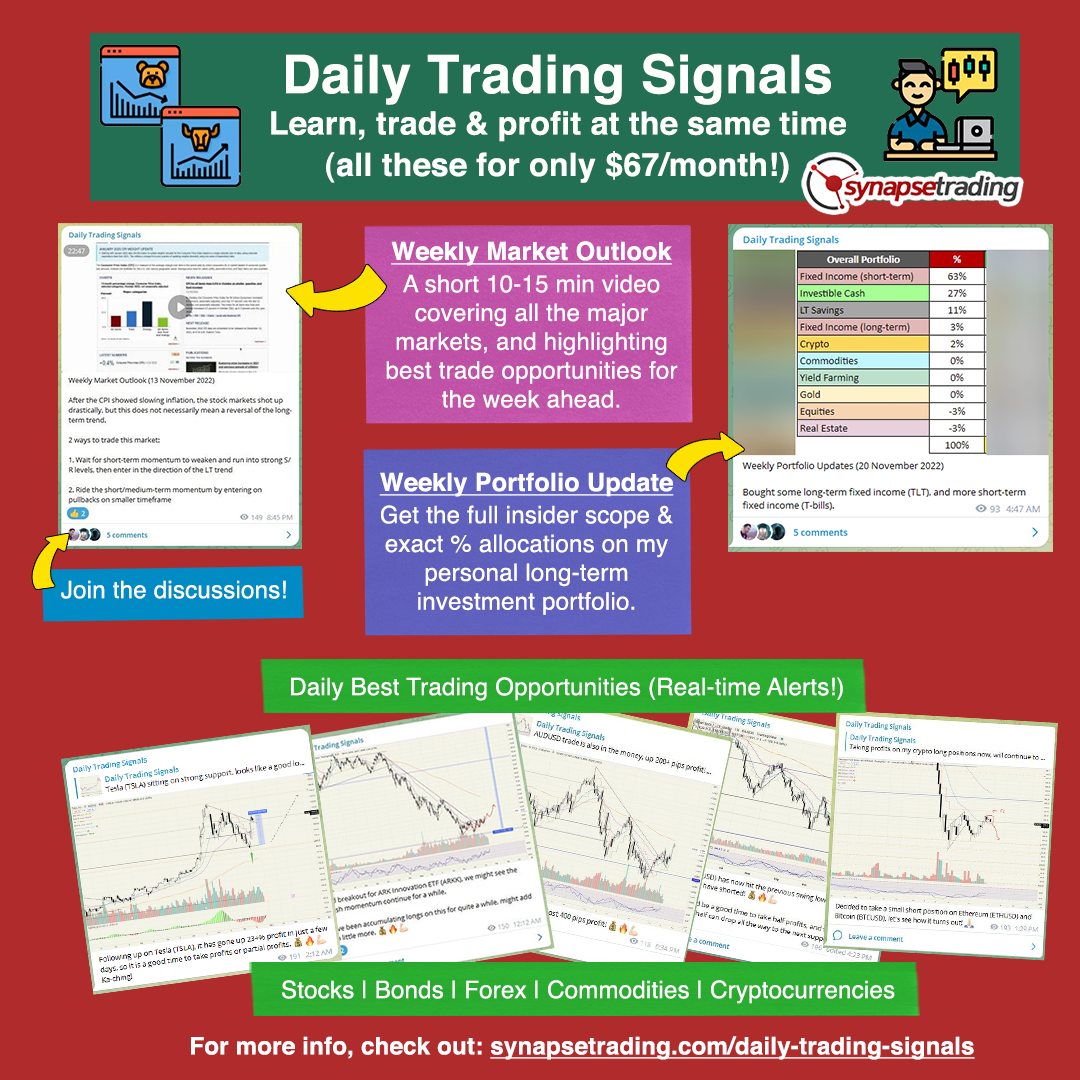 If you're looking for the best trading opportunities every day across various markets, and don't want to spend hours doing the research yourself, check out our private Telegram channel!
If you're looking for a reputable brokerage that covers all products (SG stocks, US stocks, global stocks, bonds, ETFs, REITs, forex, futures, crypto) and has one of the lowest commissions, this is what I currently use.
Spencer is an avid globetrotter who achieved financial freedom in his 20s, while trading & teaching across 70+ countries. As a former professional trader in private equity and proprietary funds, he has over 15 years of market experience, and has been featured on more than 20 occasions in the media.
https://synapsetrading.com/wp-content/uploads/2021/06/how-much-capital-do-you-need-to-start-trading.jpg
720
1280
Spencer Li
https://synapsetrading.com/wp-content/uploads/2019/10/logo.jpg
Spencer Li
2021-06-18 06:37:51
2022-12-21 02:52:37
How Much Capital Do I Need to Start Trading?