3 Major Catalysts for Cryptocurrencies in the Future
Join our Telegram channel (50,000+ subscribers) for daily market analysis & trading tips: t.me/synapsetrading
Since the highs in December 2017, Bitcoin and most cryptocurrencies have seen a sharp decline, and agile traders/investors have mostly exited to await better buying opportunities.
This includes myself, and after cashing out my profits in early 2018 (after the double top reversal), I have started to accumulate small amounts of Bitcoin for my long-term portfolio when prices are low.
Despite the volatility, I am still optimistic for the long-term potential of Blockchain and Cryptocurrencies, hence it is important to know which catalysts will likely move prices in the future.
1. Increased Regulation
At first glance, this might seem like a bad thing, as many countries around the world (China, Australia, Taiwan, Philippines, US, etc) start to clamp down on Crypto-related activities, or impose some kind of restrictions and controls. And prices reacted to such news of regulation negatively as expected, with a prolonged downtrend lasting several months.
However, what most people don't realise is that such regulation is actually a good thing in the long run, and necessary for Cryptocurrencies to become more "mainstream" and widely adopted. Which means that while we can expected prices to fall, it is also a good catalyst to enable us to buy these assets at lower prices in the future. Timing is key.
2. Institutional Funds
Once their is sufficient regulation and prices are low enough, institutional investors (hedge funds, asset managers, etc) are likely to come into the market. This is where the big moves are going to come from, as we saw from the dotcom boom. And recently, we have heard some news/rumours that big names like George Soros, Rothschild, Rockefeller, etc are starting to come into the market.
If we look at the graph below, we can see that a major trend is usually driven by institutional investors, which means that despite the meteoric rise of Cryptocurrencies over the past few months, it is still nowhere near a bubble, since the "real big money" from institutional investors have not started to pour in yet.
Imagine a future where fund managers and pension funds all include Cryptocurrencies as one of the asset classes in their portfolios, together with stocks, bonds, gold, etc. This will definitely create a huge demand for it, and push up prices faster than we have ever seen.

3. Scale & adoption
One major debate is whether Bitcoin (and other cryptocurrencies) can serve its purpose as a global currency with a stable store of value, and cheap & fast transactions. Currently, it is not there yet, and how fast it can get there will depend on how well the product can be improved. The volatility will naturally decrease over time as the market cap increases, but the speed and cost of transactions will depend on innovations and improvements from developers.
Our flagship mentoring program is suitable for both beginners and advanced traders, covering the 4 strategies which I used over the past 15 years to build up my 7-figure personal trading portfolio.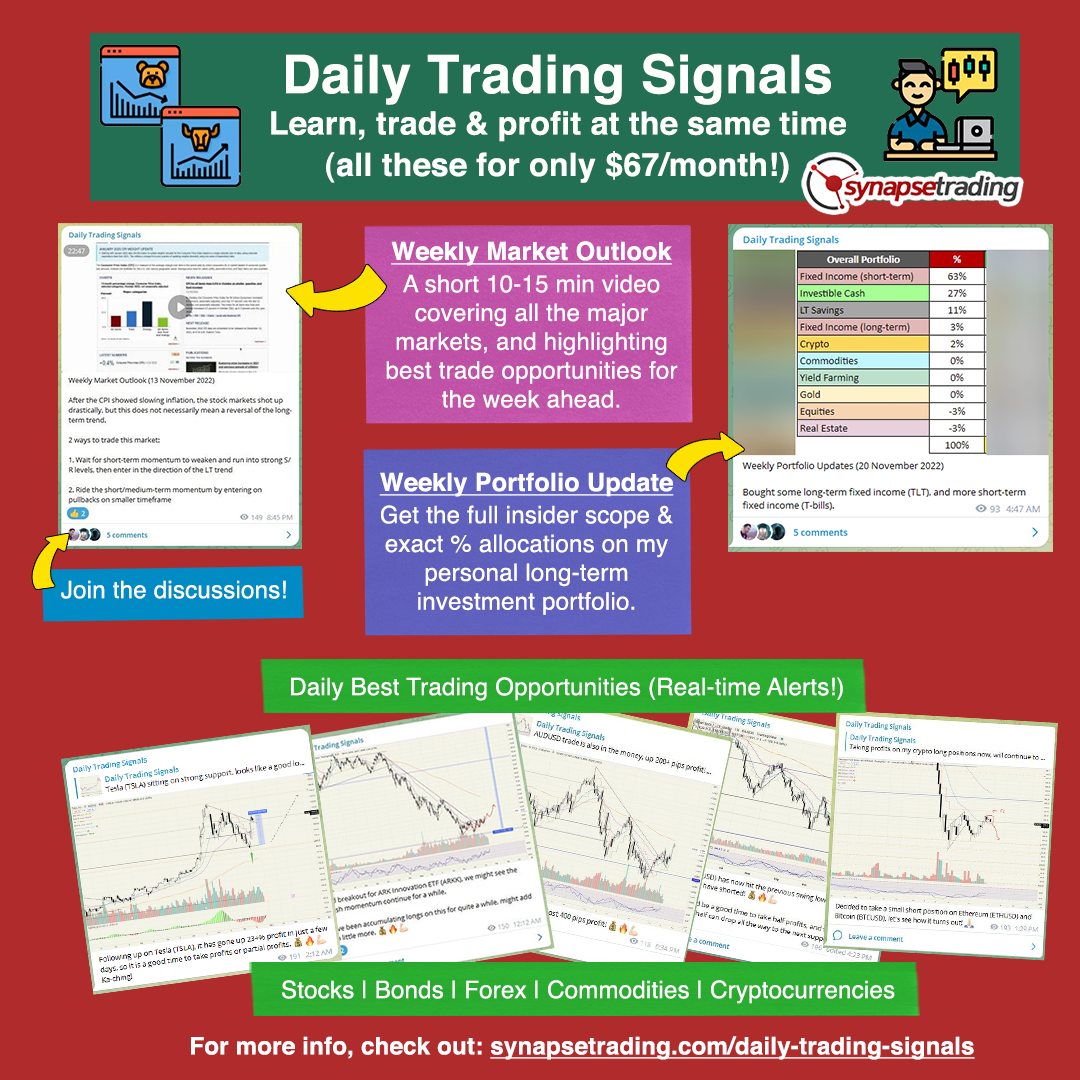 If you're looking for the best trading opportunities every day across various markets, and don't want to spend hours doing the research yourself, check out our private Telegram channel!
If you're looking for a reputable brokerage that covers all products (SG stocks, US stocks, global stocks, bonds, ETFs, REITs, forex, futures, crypto) and has one of the lowest commissions, this is what I currently use.
Spencer is an avid globetrotter who achieved financial freedom in his 20s, while trading & teaching across 70+ countries. As a former professional trader in private equity and proprietary funds, he has over 15 years of market experience, and has been featured on more than 20 occasions in the media.
https://synapsetrading.com/wp-content/uploads/2018/04/market-cycle.jpeg
1073
1600
Spencer Li
https://synapsetrading.com/wp-content/uploads/2019/10/logo.jpg
Spencer Li
2018-04-11 19:55:30
2022-03-07 11:46:41
3 Major Catalysts for Cryptocurrencies in the Future