The first problem many people face is not knowing whether to use their money for investing or trading.
Since they usually start off with a fixed sum of money, they have to decide on one or the other to start off.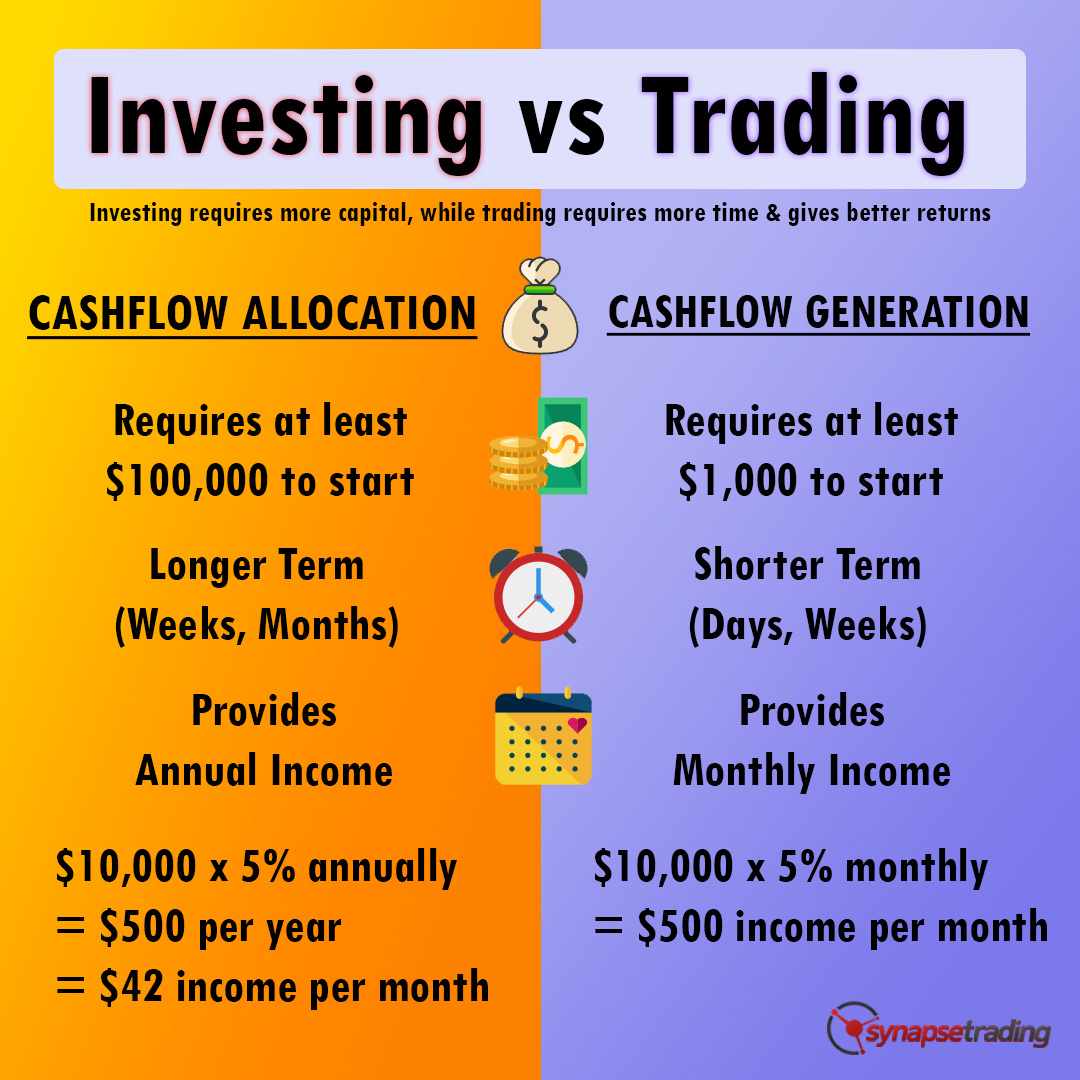 Many people will small sums of money then make the common mistake of "playing it safe", perhaps after hearing stories of Warren Buffett or about how "risky" trading is, and then decide to just put their money in things like bonds or ETFs, with a low return of 1-5% a year.
The problem with this approach is that unless you have a large amount of money to start with, you will take a whole lifetime just to build a decent-sized portfolio.
For example, if you consistently grow your portfolio at a compounded rate of 3% every year with no losses, it would take you 24 years just to double your portfolio.
And what happens if you get caught in a market crash?
So if you are starting with a small sum of money, it definitely makes more sense to focus on trading at the start, which can give you 3-5% monthly cashflow, which you can then use to grow your long-term investment portfolio faster.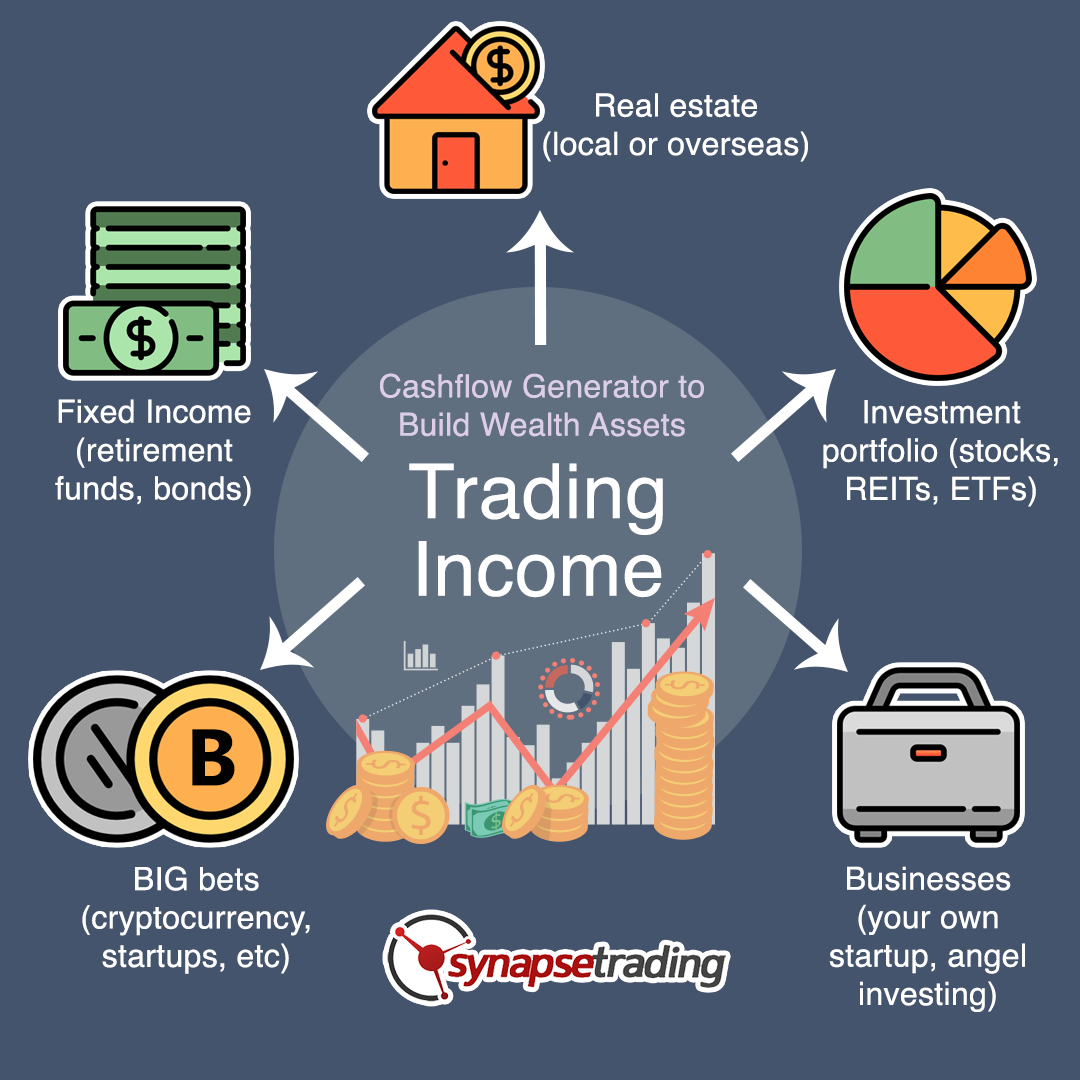 As a simple rule, I would suggest for you to focus on trading until you have at least $100,000 capital before you start looking to do investing.
And once you have hit that milestone, you can continue to do both trading and investing, because trading can provide monthly cashflow, while investing can provide long-term passive income, so they both complement each other.
Spencer is an avid globetrotter who achieved financial freedom in his 20s, while trading & teaching across 60+ countries. As a former professional trader in private equity and proprietary funds, he has over 15 years of market experience, and has been featured on more than 20 occasions in the media.
https://synapsetrading.com/wp-content/uploads/2021/06/should-you-start-with-investing-or-trading.jpg
720
1280
Spencer Li
https://synapsetrading.com/wp-content/uploads/2019/10/logo.jpg
Spencer Li
2021-06-18 06:31:46
2021-10-04 18:18:14
Should I Start with Trading or Investing?