Turning 35: Thank You For All the Birthday Wishes!
Join our Telegram channel (50,000+ subscribers) for daily market analysis & trading tips: t.me/synapsetrading
As I slowly edge towards my mid-life crisis (just joking!), I want to thank all my friends and family who have always been there for me as my pillar of support.
With no opportunities to travel this year, i have had more time to reflect on life, and here are some of my musings:
Finding a life partner has been the top of my priority, and though it hasn't been easy or successful, I have learnt quite a lot in a short period of time. In this area, it is useful to talk to people who have successful relationships and to learn from them.
Many people tend to neglect sleep, but optimising it can improve all areas of your life, by boosting your energy, mood, etc. Aim for a consistent sleep cycle of 6-10 hours, depending on each individual. Invest in stuff to make your sleep better, such as mattresses, pillows, diffuser, blackout curtains, white noise, etc.
Meditate daily to improve concentration, clear your mind, enhance your focus, and enjoy many more health benefits. Start with 5 minutes a day, and slowly increase to 1 hour a day. If it feels like a waste of time, think of it as sharpening your axe instead of using a blunt axe to chop a tree.
Do not neglect your health as well. The main areas of focus are physical exercise, stamina (cardio), flexibility, and most importantly, nutrition/diet. Aim to eat healthy, and take note of caloric surplus/deficit if you want to increase/decrease your weight.
Learn useful skills, and take up fun/creative hobbies, for example driving, cooking, dancing, learning a new language, coding, etc.
Read widely. The more I read, the more I realise I do not know. Stay humble, stay hungry. This year, I have focused my readings on relationships, philosophy, and psychology. for less serious reads, I also enjoy science fiction.

Philosophy helps one ponder the meaning of existence, and sheds some light on the fabric of reality. Most people blindly accept what has been spoon-fed to them, and do not stop to think for themselves and question whether it is indeed true.
Psychology helps one understand other people, and more importantly oneself.

When people near the end of their life, the thing they cherish most are relationships. These should be cultivated throughout your life. Learn to listen and help others, and be present. There are many levels to relationships – learn to connect with people on a deeper level.
The only way to be content is to embrace gratitude. Instead of wanting more, learn to give and contribute. Life is not a competition, there is no prize for struggling to reach the top in everything. The journey matters more.
Once again, thanks for all the birthday treats and gifts, and I will compile them below:
View this post on Instagram
View this post on Instagram
View this post on Instagram
View this post on Instagram
View this post on Instagram
View this post on Instagram
Our flagship mentoring program is suitable for both beginners and advanced traders, covering the 4 strategies which I used over the past 15 years to build up my 7-figure personal trading portfolio.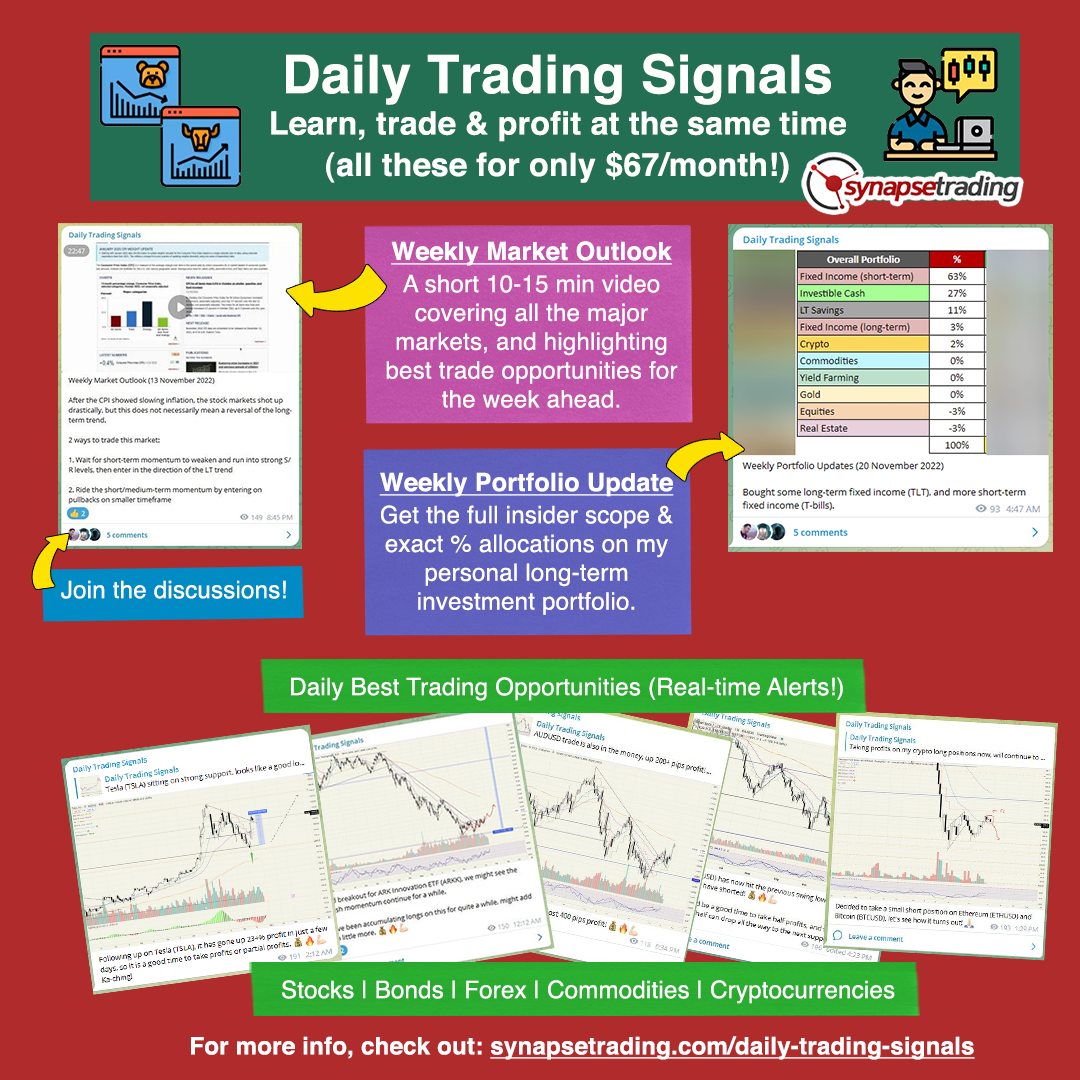 If you're looking for the best trading opportunities every day across various markets, and don't want to spend hours doing the research yourself, check out our private Telegram channel!
If you're looking for a reputable brokerage that covers all products (SG stocks, US stocks, global stocks, bonds, ETFs, REITs, forex, futures, crypto) and has one of the lowest commissions, this is what I currently use.
Spencer is an avid globetrotter who achieved financial freedom in his 20s, while trading & teaching across 70+ countries. As a former professional trader in private equity and proprietary funds, he has over 15 years of market experience, and has been featured on more than 20 occasions in the media.
https://synapsetrading.com/wp-content/uploads/2021/07/2021-07-03-18.16.19-scaled.jpg
1920
2560
Spencer Li
https://synapsetrading.com/wp-content/uploads/2019/10/logo.jpg
Spencer Li
2021-07-17 04:53:10
2022-12-16 16:32:51
Turning 35: Thank You For All the Birthday Wishes!