Why Goldman Sachs Thinks a Stock Market Crash Might Be Coming Soon
Join our Telegram channel (50,000+ subscribers) for daily market analysis & trading tips: t.me/synapsetrading
Source: CNBC
"Financial market reconciliation lies ahead…"We are approaching the point of maximum optimism and the S&P 500 will give back recent gains…" – Mr. David Kostin, Goldman's chief U.S. Equity Strategist
While the S&P 500 continues to break new highs, prominent economics and C-level staff in multinational banks are coming out to say it's time it has to stop.
U.S Equities are at Extreme Highs
As the old adage goes, "what comes up, must come down". However, this adage has a valid explanation in the world of stock trading. Prices that go up must come down eventually because at some point there will not be any more buyers in the market, buyers would look to take profits and sell, new sellers would short the market.
As you can see above, classical technical analysis theory teaches that every uptrend swing must be accompanied with a correction downwards. Even though the price can go in one direction for "far too long", there will always be a correction.
A Correction is Due, BUT…
Before I go on, let me state 2 very basic facts about market euphoria:
Fact 1: Euphoria in the Market Happens Often
In the forex markets, this happens very often. In fact, these are known as gentle trending markets and the easiest way to trade these markets is to buy, add on at every opportunity, and watch your profits grow.
If you zoom in to the 5-minute charts, 1-hour charts, or move to different financial products like Forex, Commodities or Bonds, you would notice that market euphoria is quite a frequent occurrence.
Euphoria in that sense, can happen in both directions, as seen in the diagram below (Hourly chart for EURUSD)
Euphoria can happen in both directions, and for very long. In this case,
there were many opportunities to short, and the trend lasted far longer than one would expect.
Here is another recent example of riding trends:
Trends can last far longer than one expects. That's why it's important to know this fact:
Fact 2: Markets Don't Reverse Immediately!
It's easy to jump on the hype when almost every news outlet is talking about it. But the truth is this; what's important is on the chart. Price already gives you the decision-making tools you need!
Even though Goldman Sachs says that a correction is due, that does not mean you immediately go ahead and go all-in to short the market. Even if you are fully convinced that the market is going to crash, it is best to wait for actual price confirmation before taking any action.
Daily chart of the S&P 500, with a small pre-emptive short position which I have initiated.
In trading, it's all about probabilities. The above technical levels show how far the market might go, but what actually happens will depend on price action. And since the reward to risk is pretty decent based on this price channel, I am winning to take a small short position, and add on more later if it goes in my favour. This will ensure that I have a decent profit from shorting near the top when the market does crash. Till then, fingers crossed!
Here's some food for thought before we conclude this article:
"Bull markets are born on pessimism, grow on skepticism, mature on optimism and die on euphoria." -Sir John Templeton
Cheers and have a great week ahead! 😀
P.S. For those who want to start learning about how to make money from the financial markets, don't miss our last 2 workshops for this quarter at the special price of $25.
Check workshop availability: http://wp.me/P1riws-6gw
Research Sources:
cnbc.com/2017/02/21/goldman-sachs-market-investors-have-a-letdown-coming.html
thefelderreport.com/2016/05/23/this-might-be-the-most-extreme-stock-market-euphoria-we-have-ever-seen/
Our flagship mentoring program is suitable for both beginners and advanced traders, covering the 4 strategies which I used over the past 15 years to build up my 7-figure personal trading portfolio.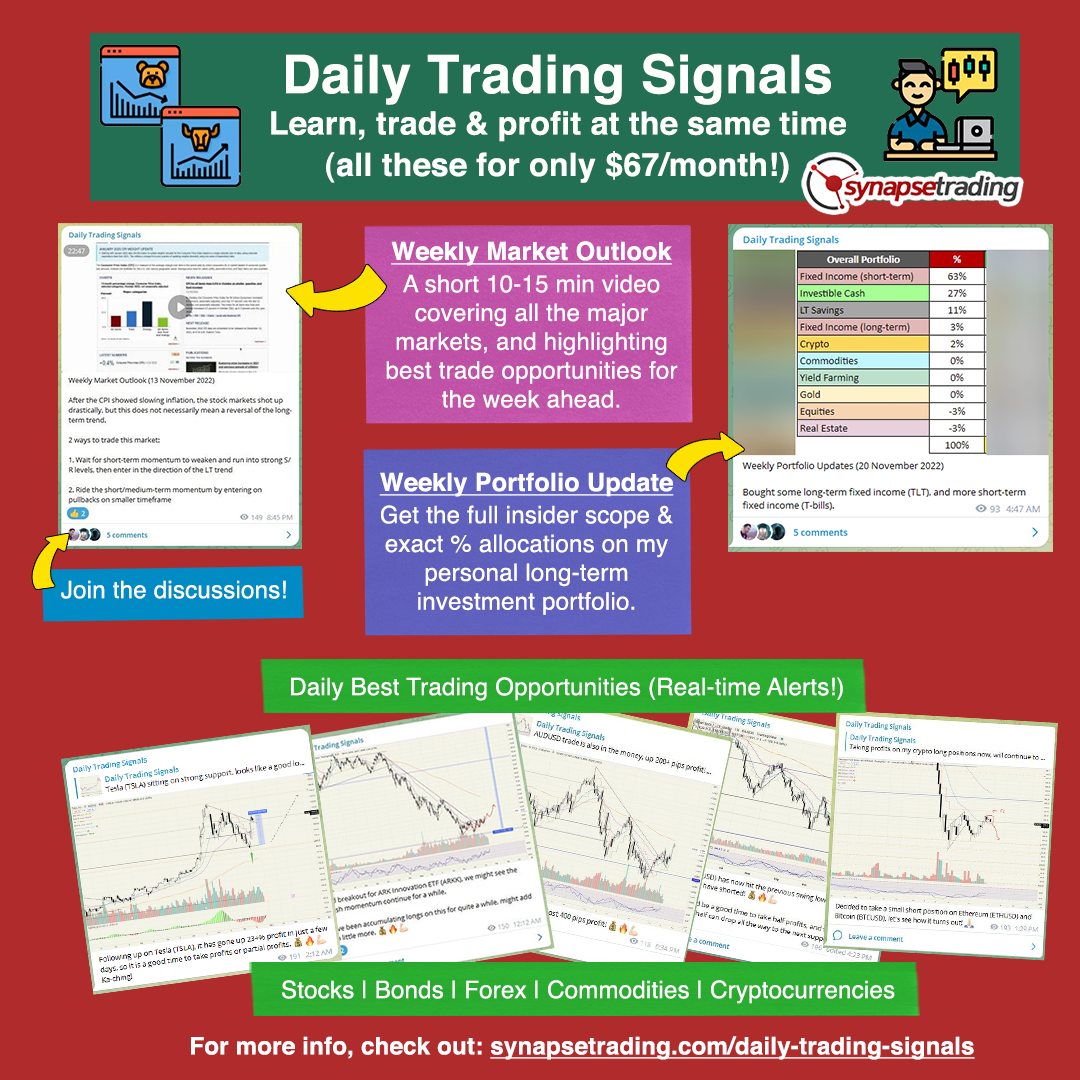 If you're looking for the best trading opportunities every day across various markets, and don't want to spend hours doing the research yourself, check out our private Telegram channel!
If you're looking for a reputable brokerage that covers all products (SG stocks, US stocks, global stocks, bonds, ETFs, REITs, forex, futures, crypto) and has one of the lowest commissions, this is what I currently use.
Spencer is an avid globetrotter who achieved financial freedom in his 20s, while trading & teaching across 70+ countries. As a former professional trader in private equity and proprietary funds, he has over 15 years of market experience, and has been featured on more than 20 occasions in the media.
https://synapsetrading.com/wp-content/uploads/2017/02/stock-market-crash.jpg
705
940
Spencer Li
https://synapsetrading.com/wp-content/uploads/2019/10/logo.jpg
Spencer Li
2017-02-27 15:04:54
2022-03-07 16:49:52
Why Goldman Sachs Thinks a Stock Market Crash Might Be Coming Soon