Travel Guide & Tips for Mount Kinabalu + Water Rafting
Join our Telegram channel (50,000+ subscribers) for daily market analysis & trading tips: t.me/synapsetrading
Last week, I went for a short 1 week trip to Sabah, for some hardcore adventure sports like mountain-climbing and whitewater rafting.
It was something I wanted to check off my bucket list before I hit 30 haha. 😀
So, for those who are keen on pushing the limits, here is a rough log of my journey, peppered with some useful survival tips.
To see the full photo albums for this trip, please visit: https://synapsetrading.com/travel-log/
PADAS WHITEWATER RAFTING EXPEDITION:
This is actually not that physically demanding, but the real boring part was having to travel about 4-5 hours (one way) just to reach the river. This meant we had to wake up at 5.00am to be able to catch the morning transport out.
Survival tip: Make sure you have strong teammates who can paddle hard. :p
Expect to get wet, very wet. But make sure you do not gulp any of the toxic brown water.
Survival tip: When attacked by a crocodile, aim for its eyes with your paddle.
MOUNT KINABALU EXTREME EXPEDITION:
For this adventure, it is strongly recommended to do some training (which I neglected), if you do not want to be struggling just to reach the top like I was.
For those who are not so fit, do not try to be HERO and carry your own stuff up (like I did). You can get the porters to help you for a small fee.
Survival tip: The less you bring, the less you have, but the less you have to lug up the damn mountain!
Timeline for the whole ordeal:
6.20am – Bus pickup to travel to mountain base (2-3 hours)
9.30am – Started the 6km climb to the top (3-8 hours depending on fitness, I took 6.5hrs)
4.00pm – Reached the top just in time for the Ferrata briefing at Pandan Hut (our accommodation).
6.00pm – Dinner & rest (optional: shower with cold water). Temperature here is about 10-15 degrees celsius.
2.00am – Had a quick breakfast before heading off to scale the summit. Temperate is about 5 degress celsius.
6.00am – Reached the summit just in time for the sunrise. Proceeded to rush off to the starting point for the Ferrata activity.
7.30am – Experienced some minor earth tremors just as the activity was about to commence. Some people backed out. Delayed for about 30min.
8.00am – Commenced the Ferrata activity, which included a 600m mountain-side scaling exercise, 300m jungle bashing, and 300m of climbing up a sloping mountain surface. After the activity ended, there is a roughly 1 hour staircase trek back to Pandan Hut.
1.00pm – Had a quick lunch, and packed up my stuff to check out.
2.00pm – Commenced the hike down the mountain to catch the last bus at 6pm. (3-6 hours)
6.00pm – Made it just in time. Whew.
Roughly 36 hours of non-stop action! Yar, quite insane.
Make sure you get some good photos before you leave, because there won't be any smiles for the next few hours.
Some cool pitcher plants. (See more in the full album link below!)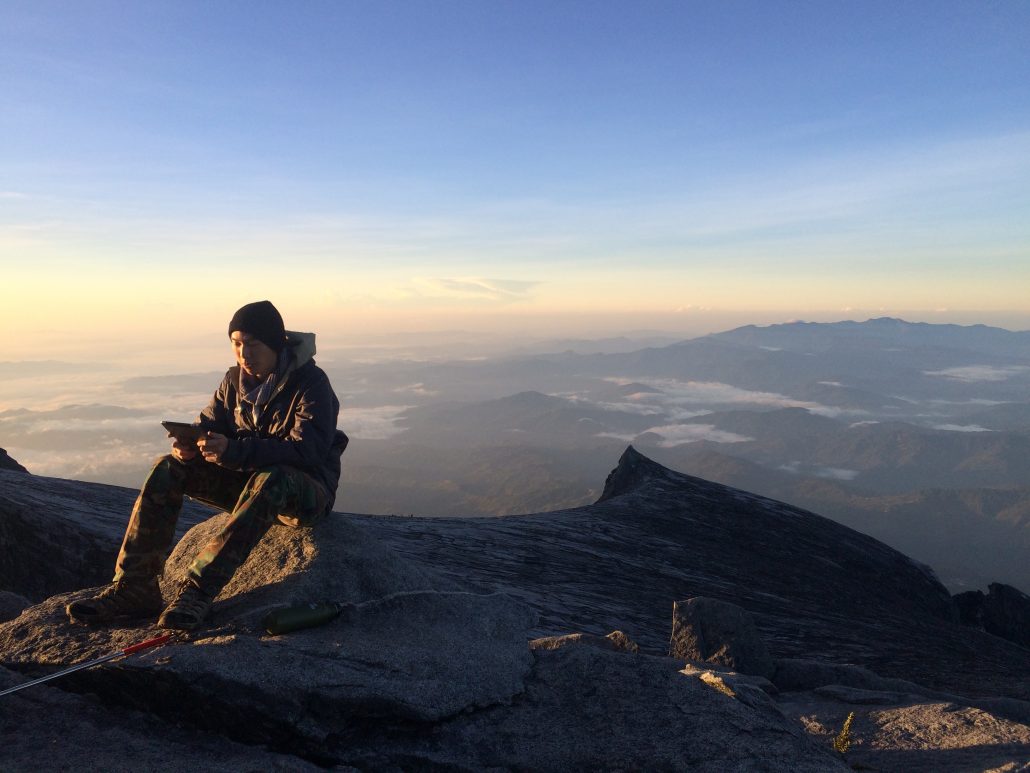 Just in time to check out the markets. What can beat trading on a mountain top with the sun rising in the foreground? 😀

Once again, to see the full photo albums for this trip, please visit: https://synapsetrading.com/travel-log/
Enjoy! 😀
Our flagship mentoring program is suitable for both beginners and advanced traders, covering the 4 strategies which I used over the past 15 years to build up my 7-figure personal trading portfolio.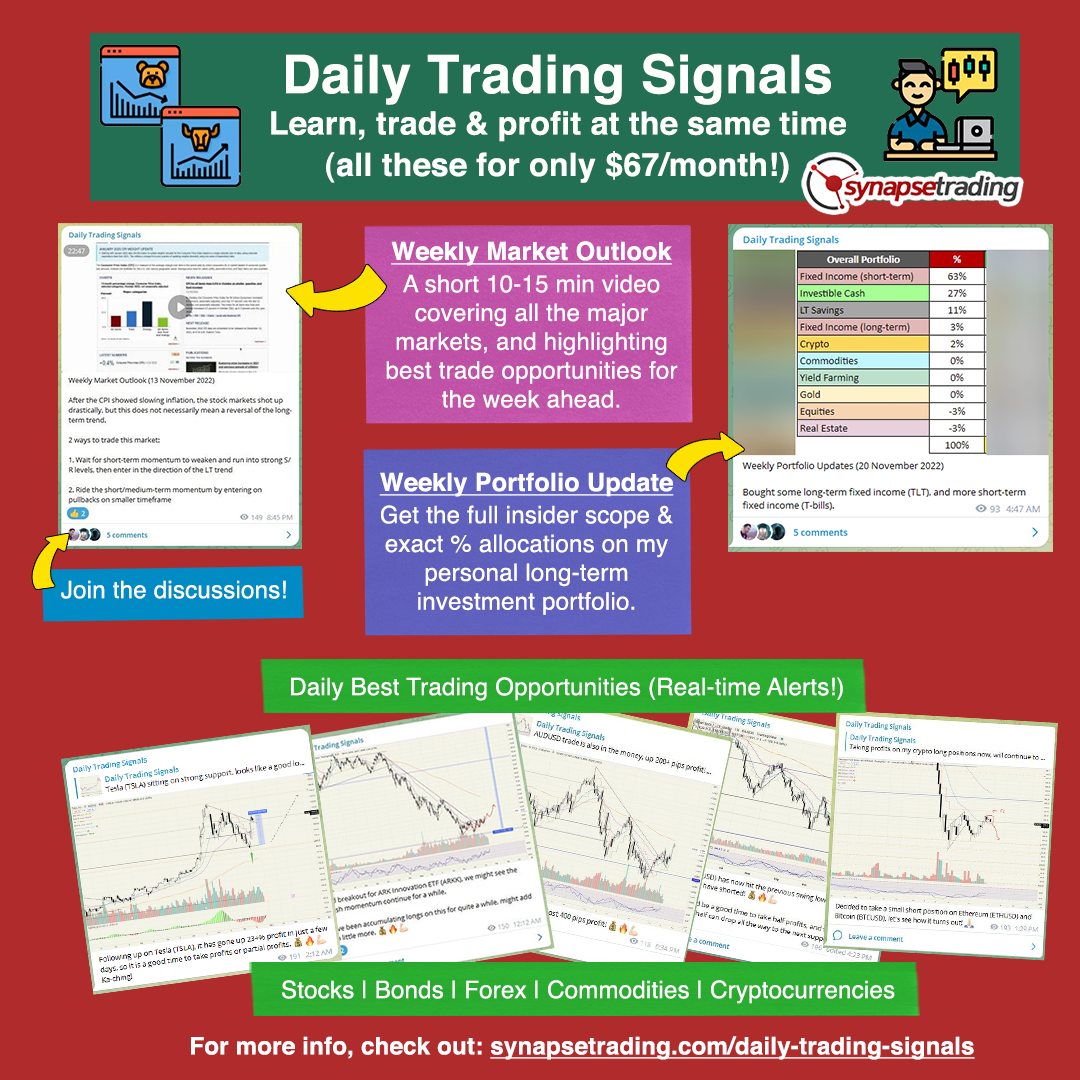 If you're looking for the best trading opportunities every day across various markets, and don't want to spend hours doing the research yourself, check out our private Telegram channel!
If you're looking for a reputable brokerage that covers all products (SG stocks, US stocks, global stocks, bonds, ETFs, REITs, forex, futures, crypto) and has one of the lowest commissions, this is what I currently use.
Spencer is an avid globetrotter who achieved financial freedom in his 20s, while trading & teaching across 70+ countries. As a former professional trader in private equity and proprietary funds, he has over 15 years of market experience, and has been featured on more than 20 occasions in the media.
https://synapsetrading.com/wp-content/uploads/2016/04/2016-04-16-09.32.59.jpg
2448
3264
Spencer Li
https://synapsetrading.com/wp-content/uploads/2019/10/logo.jpg
Spencer Li
2016-04-20 16:16:16
2020-04-08 06:49:19
Travel Guide & Tips for Mount Kinabalu + Water Rafting