The Synapse Program Q2 2016 – Nothing Beats Real Quality Training from A Professional!
Join our Telegram channel (50,000+ subscribers) for daily market analysis & trading tips: t.me/synapsetrading
Would you like to learn how to create a 2nd source of income in your spare time?
With our unique 7 Step Formula and 4 Proprietary Trading Strategies, 15 minutes a day is all we need to start making consistent profits, and create a 2nd source of passive income. This is something that cannot be found in any books or websites, as it is based on real trading experience at the trading desk.
We are proud to announce that another batch of successful graduates have learnt the original 15 Minute System which reveals how professional traders time the market! Now it is time for them to put what they have learnt into practice, and start reaping profits from the market!
And once again, we have 100% positive reviews and a strong YES! when asked if they would recommend their friends and family.
Here at Synapse Trading, our goal is not to sell you some magical blackbox software, but to impart real professional trading skills which can stand the test of time and work under all market conditions. As the head trainer, I have traded professionally at private equity and proprietary funds, and I am an internationally certified CFTe under the IFTA. This is why I am the youngest professional trainer for SGX, helping to train both retail and seasoned traders.
We take special pride in our post-course support and training, with our ongoing monthly LIVE! market workshops, and daily discussions in our private forum and live chat groups, which is why most of our new students come from referrals from past graduates, and we have a long waiting list of people eager to join our exclusive network. Unfortunately, there is one of me, and I only have time to train a handful of new traders each quarter.
So the question is, will you be among the next batch of lucky traders to learn this unique skill?

Q2 2016 Quarterly Training Feedback (Real Results from Real People!)
"The course content is easy to understand even for total beginner like me. Provide me the basic foundation to world of trading and hopefully can achieve consistent positive result –> to early retirement." – Susan Koh
"Spencer is a very helpful person. His system is very simple but very powerful as well as his training about trading psychology." – Le Hoang Trung
"The training gives newcomers like myself the informative guide and disciplined system to begin (my) trading journey." – Kenneth Saw
"I have not done trading before. This course can be a good starting point to learn how to trade." – Lawrence Tan
"Pace of training is good, not too much info overload. There are many aspects that we can learn to trade well. I appreciate Spencer's putting together a simple to understand yet powerful knowledge training framework for his students so we don't have to waste time learning everything and anything, but the essential knowledge to become a great trader." – Julie Ho
"Overall good material, easy to understand. Material is easy to follow and examples are relevant. The network is a plus point to join your course." – Lee Meng Teng
"Spencer was able to summarize technical analysis which is usually a dry topic, into easy to understand chunks & the 4 setups (swing, turn, break, bounce). Would definitely encourage both new & experienced traders to attend this course." – Ming Hong
"Very detailed and good explanation of concepts. This course definitely helped me in understanding the chart better, improve the trading knowledge and hope it will give me enough confidence and improve my skills better." – Zin Myo Aung
"Excellent Course Materials. Well delivered training that is suitable for all types of traders." – Zhen Wei
"Course is good, to the point and easy to follow. Material on psychology and risk management is insightful. Classification of market types is also very helpful." – Calvin Chng
"Spencer explains the fundamentals of trading in a way that is easy for me who is new to trading to understand. The systematic approach to trading and psychology he adopts gives me confidence in starting my trading journey." – Kok Tong
"This course will benefit beginners who are looking to start trading." – Yong Chin
"A very comprehensive and very good overview of trading and how to use the strategies to do it." – Dolph Oh Kah Tuan
"The materials are very informative and useful. The lecturing & teaching is very structured and easy to understand." – Alex Wong

Would you like to become the next Superstar Trader?
About our training program: https://synapsetrading.com/the-synapse-program/
To see more testimonials, please visit https://synapsetrading.com/testimonials/
Our flagship mentoring program is suitable for both beginners and advanced traders, covering the 4 strategies which I used over the past 15 years to build up my 7-figure personal trading portfolio.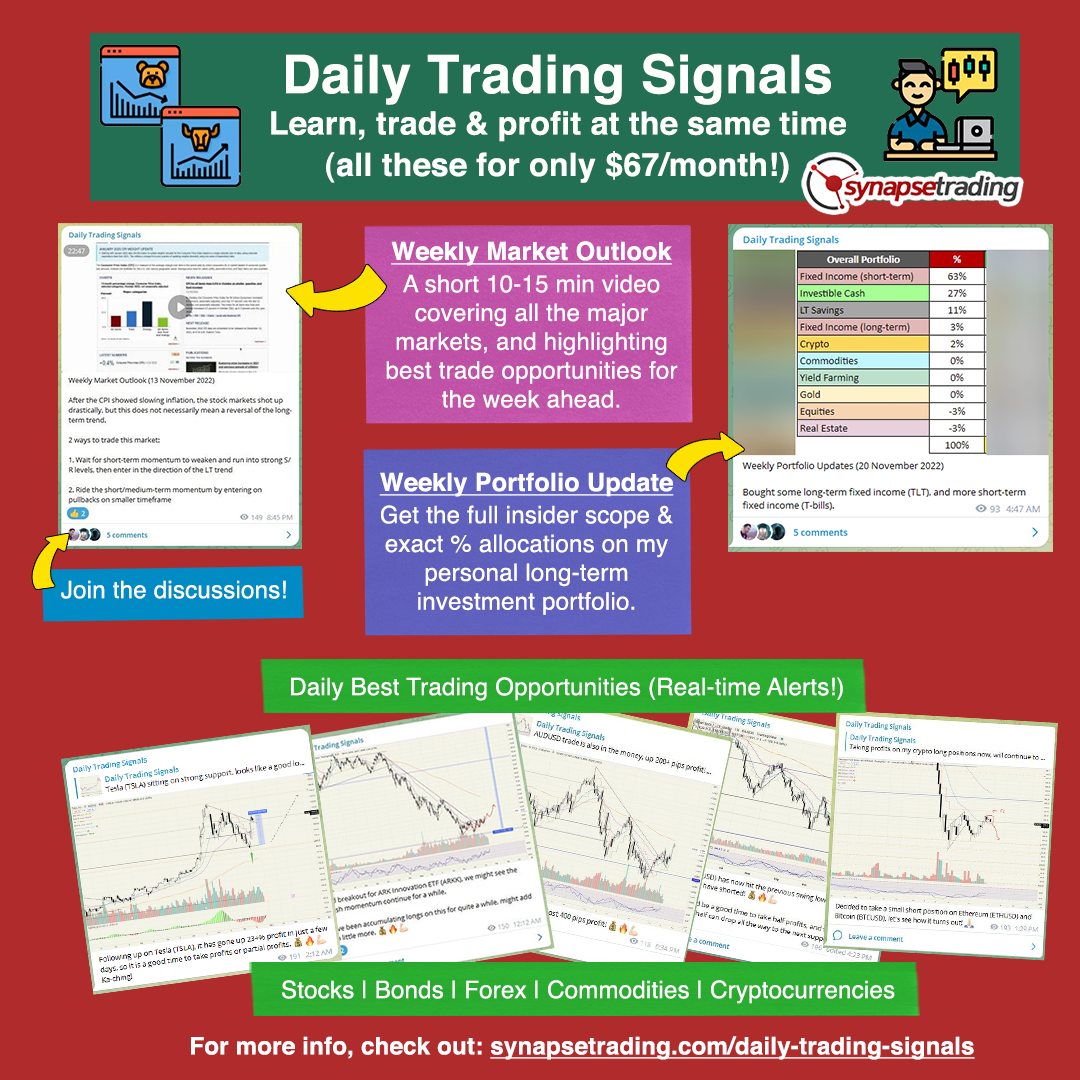 If you're looking for the best trading opportunities every day across various markets, and don't want to spend hours doing the research yourself, check out our private Telegram channel!
If you're looking for a reputable brokerage that covers all products (SG stocks, US stocks, global stocks, bonds, ETFs, REITs, forex, futures, crypto) and has one of the lowest commissions, this is what I currently use.
Spencer is an avid globetrotter who achieved financial freedom in his 20s, while trading & teaching across 70+ countries. As a former professional trader in private equity and proprietary funds, he has over 15 years of market experience, and has been featured on more than 20 occasions in the media.
https://synapsetrading.com/wp-content/uploads/2016/06/TSP-Jun-16-group-photo-3-1.jpg
2009
4143
Spencer Li
https://synapsetrading.com/wp-content/uploads/2019/10/logo.jpg
Spencer Li
2016-06-09 08:00:03
2021-01-10 19:41:41
The Synapse Program Q2 2016 – Nothing Beats Real Quality Training from A Professional!