The 5 Major Types of REITs to Have in Your Portfolio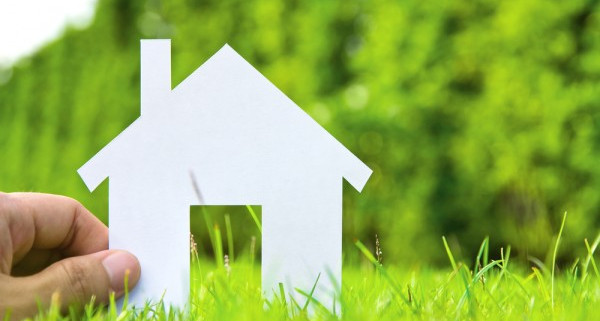 Join our Telegram channel (50,000+ subscribers) for daily market analysis & trading tips: t.me/synapsetrading
For many who want to invest in the Singapore property market but do not have much capital, REITs (Real Estate Investment Trusts) provide a cheap way for investors to add this asset class to their portfolio.
But what should we be looking out for when we invest in REITs?
What to look out for?
Firstly, you want to look for low gearing, which is a measure of a company's financial leverage and shows the extent to which its operations are funded by lenders versus shareholders. Next, you want to do a quite calculation to make sure it has a high NAV (net asset value), which is measure of what its actual assets are worth. However, there numbers could sometimes be misleading.
One of my favourite approaches is to simply look for a high distribution yield, since that would be the most direct measure of your potential returns. Based on the formula, the best time to buy would be when prices are depressed and yields are high, assuming the payout does not change. This means that we also need to check the consistency of payout.
My strategy is to have a shopping list on hand, and have a preset yield in mind, for example >8%, and simply wait for prices to drop and the yield to increase and hit your target yield. Since the market moves in cycles, all it takes is an understanding of Portfolio Strategies and a lot of patience.
To help you plan your shopping list, here are the 5 major types of REITs:
1. Retail REITs
Retail REITs own shopping centres and malls. These are the safest type of REITs, and it is relatively easy to figure out how they are faring – simply take a trip to check out the shopping malls!
Also, since shopping malls are rather huge and require a lot of land, the supply is indirectly controlled by the government.
These REITs are highly correlated to population growth and tourist numbers.
Some examples include: CapitaMall, Suntec, LippoMalls Indon, CapitaRetail China, FCT, SPH, Croesus (japan), fortune (HK), Perennial (China), Starhill Global.
2. Office REITs
In land-scarce Singapore, the number of spaces are also limited and controlled by the government supply. This causes it to be cyclical, with the occasional over-supply.
Offices are commodity-like nature, meaning they do not have unique features that distinguish them from one another. This means that companies can easily switch offices if rents start to increase too much.
These REITs are generally correlated to the economy, and can be volatile at times. Hence, I will have a higher "target yield" when looking to buy these REITs.
Some examples include: CapitaComm, K-REIT, FCoT, Forterra (China), MGCT, MCT, Soilbuild
3. Hospitality REITs
Hospitality REITs include hotels and service residences, and these are very dependent on tourism and the general economy. This can also be a useful vehicle if you want to invest in the tourism market.
These REITs are also cyclical, a higher "target yield" is recommended as well.
Some examples include: CDL Hospitality, Ascott Hospitality, Far East Hospitality, OUE Hospitality, Saizen (Japan)
4. Industrial REITs
Industrial REITs are more complex as there are a wide variety, such as light industrial, factory space, warehouse distribution centres, business parks, etc.
As their leases are typically short-term between 30-60 years, there is limited capital appreciation of its assets, which means the bulk of returns has to come from yields. On the plus side, this also means it will not require high Capex or "asset value maintenance" fees.
Since it also fluctuates with the economy but rents cannot increase much, this also means a higher "target yield" is expected for this kind of REIT.
Some examples include: Ascendas, MLT, MIT, Cache, Cambridge, AIMS AMP, Sabana REIT
5. Health Care REITs
Health care REITs are the most stable among all the REITs, and although it does not usually have much capital appreciation, it makes up for it by providing high yields.
Since the rent it collects is rather stable, (hospitals typically will have very long leases), its growth lies in the potential to acquire new properties, rather than an increase in rental income.
In a way, it is like a long-term bond with inflation protection.
Some examples include: First REIT, ParkwayREIT, Religare Health Trust (India)
I hope that this has given you a good idea on what to look out for in REITs, and how to start building your shopping list by having a mix of different types of REITs to provide both capital appreciation and passive income.
Stay tuned for our next post! 😀
Our flagship mentoring program is suitable for both beginners and advanced traders, covering the 4 strategies which I used over the past 15 years to build up my 7-figure personal trading portfolio.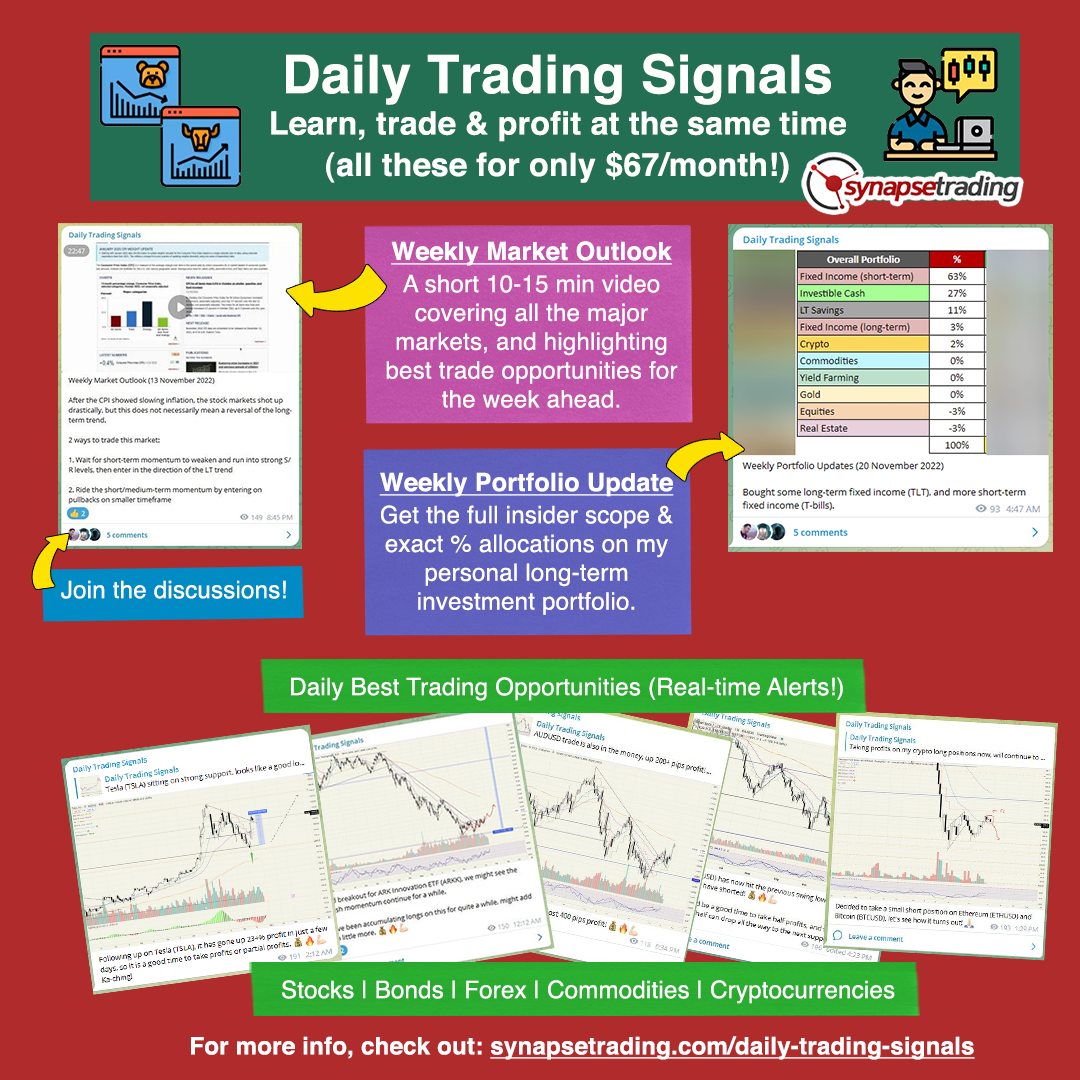 If you're looking for the best trading opportunities every day across various markets, and don't want to spend hours doing the research yourself, check out our private Telegram channel!
If you're looking for a reputable brokerage that covers all products (SG stocks, US stocks, global stocks, bonds, ETFs, REITs, forex, futures, crypto) and has one of the lowest commissions, this is what I currently use.
Spencer is an avid globetrotter who achieved financial freedom in his 20s, while trading & teaching across 70+ countries. As a former professional trader in private equity and proprietary funds, he has over 15 years of market experience, and has been featured on more than 20 occasions in the media.
https://synapsetrading.com/wp-content/uploads/2019/10/logo.jpg
0
0
Spencer Li
https://synapsetrading.com/wp-content/uploads/2019/10/logo.jpg
Spencer Li
2014-07-18 03:41:37
2021-08-20 12:00:30
The 5 Major Types of REITs to Have in Your Portfolio