Market Seasonality and Patterns – When is the Best Month to Buy?
Join our Telegram channel (50,000+ subscribers) for daily market analysis & trading tips: t.me/synapsetrading
One aspect of market analysis is statistical analysis, which is using statistics to find correlations and patterns, where opportunities of skewed probabilities may lurk, giving you an edge over the market in the long run. For investors, this lets you know the best month to start building your portfolio, or to rebalance/adjust your portfolio allocation.
Seasonality is a characteristic of a time series in which the data experiences regular and predictable changes which recur every calendar year. Any predictable change or pattern in a time series that recurs or repeats over a one-year period can be said to be seasonal.
This is different from cyclical effects, as seasonal cycles are contained within one calendar year, while cyclical effects (such as boosted sales due to low unemployment rates) can span time periods shorter or longer than one calendar year.
For the Singapore stock market, I have done a seasonality study, showing which months are more bullish and bearish. Contrary to popular belief, October is actually a rather bullish month. Every month has its unique characteristics, which skews the probability. As a trader,anything that tilts the probability in our favour is considered an edge.
Here are the results of my research:
Some key points to note: the best months for being LONG are April, November and December, while the best months for being SHORT are June, August and September.
There are many other patterns (some less obvious) which could have a significant impact on the stock market. Although your trading decisions should not be based solely on these, they can act as a powerful confirming indicator, or help you adjust your position-aggressiveness.
Our flagship mentoring program is suitable for both beginners and advanced traders, covering the 4 strategies which I used over the past 15 years to build up my 7-figure personal trading portfolio.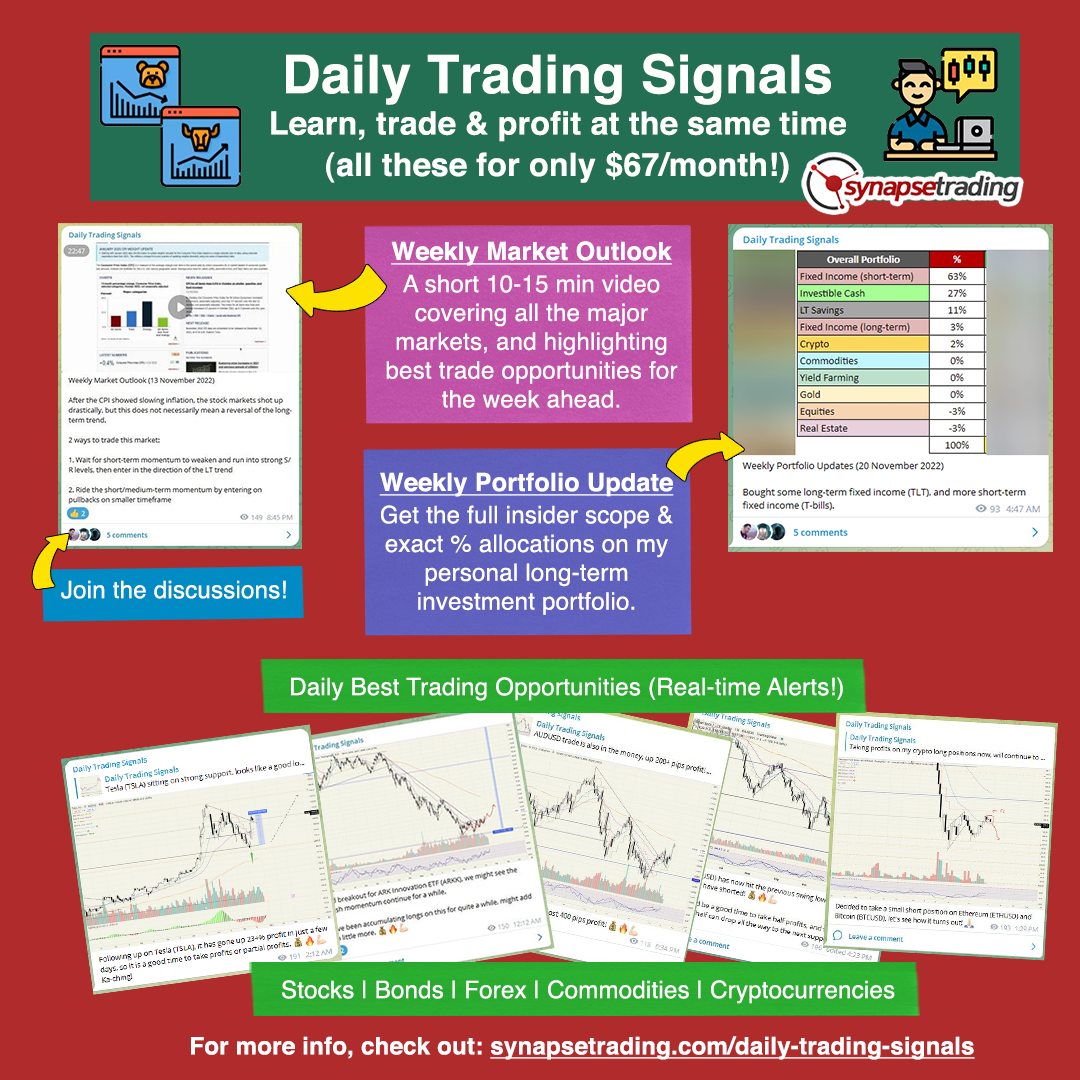 If you're looking for the best trading opportunities every day across various markets, and don't want to spend hours doing the research yourself, check out our private Telegram channel!
If you're looking for a reputable brokerage that covers all products (SG stocks, US stocks, global stocks, bonds, ETFs, REITs, forex, futures, crypto) and has one of the lowest commissions, this is what I currently use.
Spencer is an avid globetrotter who achieved financial freedom in his 20s, while trading & teaching across 70+ countries. As a former professional trader in private equity and proprietary funds, he has over 15 years of market experience, and has been featured on more than 20 occasions in the media.
https://synapsetrading.com/wp-content/uploads/2019/10/logo.jpg
0
0
Spencer Li
https://synapsetrading.com/wp-content/uploads/2019/10/logo.jpg
Spencer Li
2011-06-01 02:01:41
2020-02-10 12:01:37
Market Seasonality and Patterns – When is the Best Month to Buy?