Long-term refinancing operations (LTROs) – Long-term time bombs?
Join our Telegram channel (50,000+ subscribers) for daily market analysis & trading tips: t.me/synapsetrading
Long-term refinancing operations (LTROs) involve the central bank lending money at a very low interest rates to eurozone banks, which has led to the term "free money."
The injection of this cheap money means that banks can use it to buy higher-yielding assets and make profits, or to lend more money to businesses and consumers – which could help the real economy return to growth as well as potentially yielding returns.
Banks can use assets such as sovereign bonds as collateral for the loans – although they can no longer use Greece's bonds as collateral after the country was downgraded to a default rating by Standard & Poor's. This has helped to boost some of the more troubled sovereign bonds, in peripheral countries such as Spain and Italy, as their yields have fallen because they are being used as collateral for the operations.
This can help out the entire country. Spanish and Italian banks, the biggest buyers in the last operation, used their holdings of their own sovereign bonds as collateral for the LTROs. This helped reduce sovereign bond yields, which were threatening to stay at unsustainable levels that would make debt repayments impossible.
In previous auctions, the money usually had to be paid back within three months, six months or 1 year. The ECB's launch of three-year LTROs in December meant that this time scale was extended, which helped cause a much greater takeup than usual.
– references: CNBC

The question is, what happens after 3 years?
Unless the Euro zone countries can miraculously turn their economies around in 3 years, the problem has just been delayed by 3 years. If the banks choose not to loan out the cash, they can simply use the money to increase their returns via investments, which does not benefit the economy at all. Also, where does the ECB get this cash from? It will need to pay back the cash one day, or risk the devaluation of the Euro, similar to what the US is facing now. The collateral used are the sovereign bonds (which no one wants to buy in the first place), and should the countries decide to default, the ECB will be left with a lot of useless junk on their hands.
Our flagship mentoring program is suitable for both beginners and advanced traders, covering the 4 strategies which I used over the past 15 years to build up my 7-figure personal trading portfolio.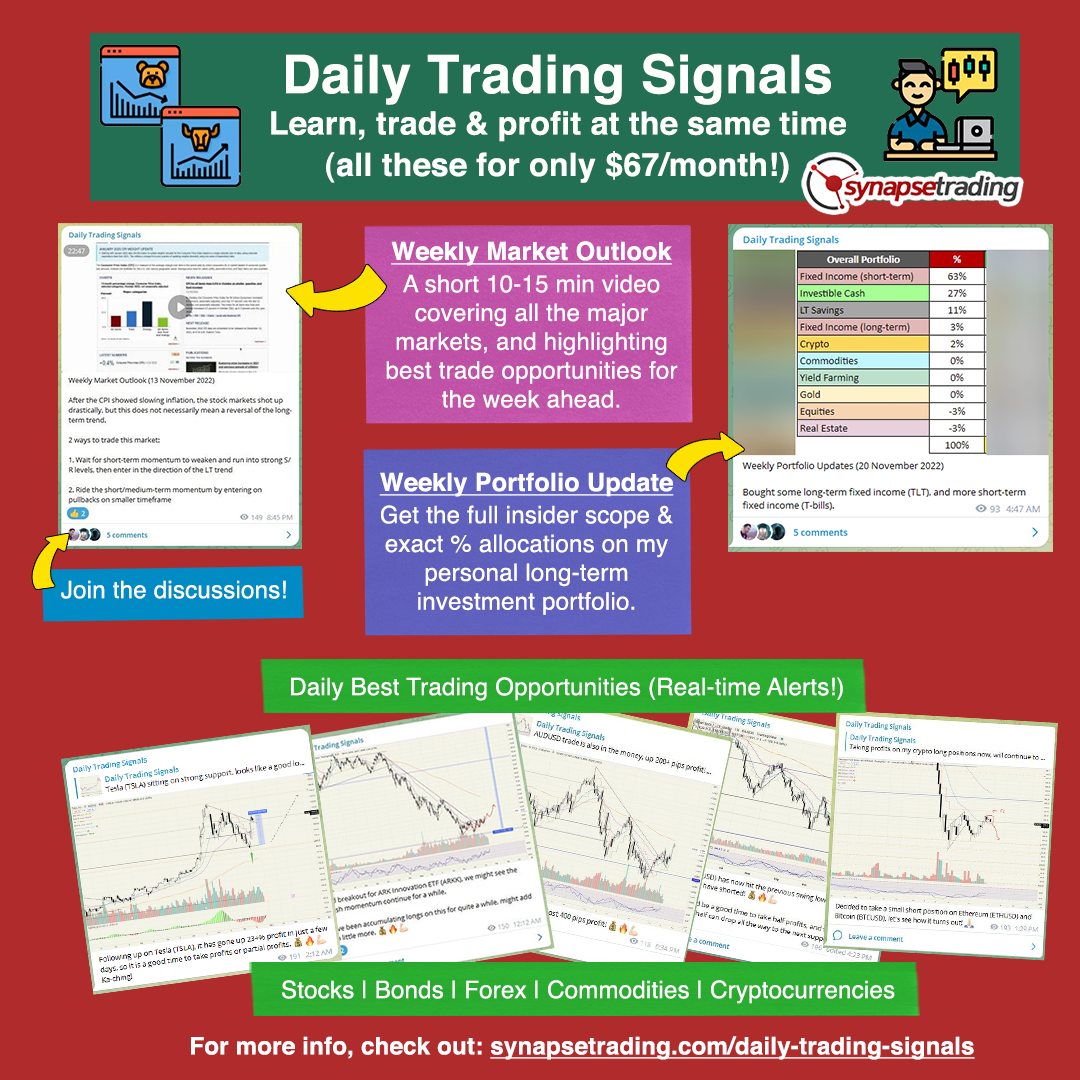 If you're looking for the best trading opportunities every day across various markets, and don't want to spend hours doing the research yourself, check out our private Telegram channel!
If you're looking for a reputable brokerage that covers all products (SG stocks, US stocks, global stocks, bonds, ETFs, REITs, forex, futures, crypto) and has one of the lowest commissions, this is what I currently use.
Spencer is an avid globetrotter who achieved financial freedom in his 20s, while trading & teaching across 70+ countries. As a former professional trader in private equity and proprietary funds, he has over 15 years of market experience, and has been featured on more than 20 occasions in the media.
https://synapsetrading.com/wp-content/uploads/2019/10/logo.jpg
0
0
Spencer Li
https://synapsetrading.com/wp-content/uploads/2019/10/logo.jpg
Spencer Li
2012-03-06 13:16:43
2019-12-26 04:34:44
Long-term refinancing operations (LTROs) – Long-term time bombs?