Join our Telegram channel (8000+ subscribers) for daily market analysis & trading tips: t.me/synapsetrading
Saudi Aramco (Saudi Arabian Oil Company) is one of the largest companies in the world by revenue, and the most profitable company in the world.
It has both the world's second-largest proven crude oil reserves, at more than 270 billion barrels, and second-largest daily oil production.
Aramco announced on 3 November 2019 its plan to list 1.5% of its value as an IPO on the Tadawul stock exchange, and trading commenced on 11 December 2019.
Within its first week of trading, prices surged and the company became worth $2.1 trillion dollars, surpassing Apple. This made it the most 'valuable' company of the world.
Looking at the hourly chart of Saudi Aramco over the past few days, we saw that it gapped up strongly for the first 2 days, then gave up about half the gains. Prices seem to have stabilised, and currently it is up about 10% from the IPO price.
After the initial hype and euphoria, how sustainable is the uptrend, and is it a good long-term investment? What are some of the key risks?
Key Advantages
According to the summary prospectus, Aramco intends to pay out an incredible $75 billion in cash dividends next year. This is a potential 5% yield per share, which is almost 30 times more than the $2.6 billion Apple distributed to investors in 2018.
As for production, it has the world's largest oil reserves for any one company, and its cost for extracting the lowest at $2.80 per barrel, far less than any of its rivals.
Not to mention it has the second largest oil reserves in the world, which means it can affect oil prices.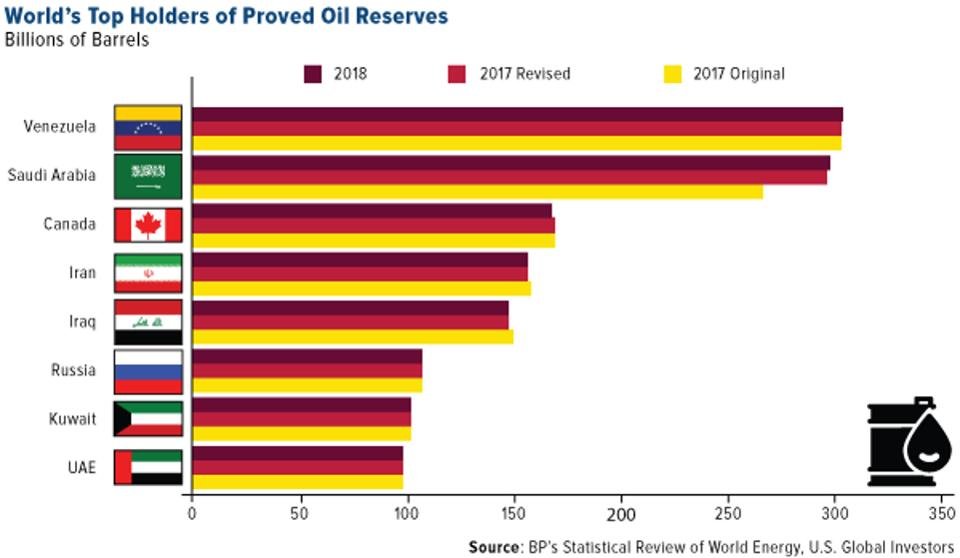 The IPO also comes just a few months after Saudi Arabian stocks were finally included on the MSCI Emerging Markets Index, giving a greater number of global investors exposure to the oil-rich kingdom.
Key Risks
The company is owned by the sovereign wealth fund of Saudi Arabia, which is using the IPO to raise more funds to diversify its investments and wean its economy off oil according to its 2030 vision plan.
However, there are strong indications that a bubble will grow around Aramco shares as reports come out that some Saudis are going to extreme lengths to invest in this stock, seeing how this is the only opportunity for all Saudis to have a direct stake in the kingdom's crown jewel.
As a foreign investor, it is not easy to invest, because the shares will only be available to buy on the Tadawul Exchange in Riyadh, and dividends are also paid out in the local currency.
In addition, the public float is only around 1.5%, making this a relatively small public debut for such a massive company.
The rest of the shares will be owned by the crown prince and the House of Saud, which is an absolute monarchy, so global investors should not expect to have any shareholder rights. Aramco's board of directors will have a fiduciary duty not to investors but to MBS and any future monarch. This has some serious implications.
On 14 September 2019, there was a drone attack on two Saudi Aramco plants. The attack cut 5.7 million barrels per day (bpd) of Saudi crude output, over 5 percent of the world's supply. There could be a risk of more future attacks.
Saudis who invest in the IPO are incentivized to hold onto their shares for at least six months under a program that will grant them an extra share for every ten they own for the entirety of that period. That means many Saudi retail investors will not sell until then. Moreover, wealthy Saudis, Saudi businesses and Saudi financial institutions have been asked by the government to invest. They, too, will be discouraged from selling quickly.
This means that once the six months are up, which is around June next year, we could see selling frenzy, leading to a bursting of any bubble that might have built up.
Lastly, government officials have long indicated that the government will sell more shares after the IPO. It may list more shares on an international exchange, or it may sell additional shares on the Tadawul exchange. This will have a negative impact on existing share prices.
Another Key Factor
According to reports, Aramco's growth assumptions and basis for such a generous dividend package are predicated on Brent crude prices at or above $65 a barrel, which I have indicated with the blue line on the chart below.
Looking at this weekly chart of Brent Crude oil, it is hard to predict which way it will head in the long-run, especially with the new developments in alternative energy sources.
Conclusion
In summary, this company has an obvious competitive advantage which gives it unrivaled margins and profits, however the key question is whether the interests of the company and the minority shareholders are aligned.
In addition, the stock price is likely to be very sensitive to oil prices, which can fluctuate widely.
Personally, I will wait for 6 months later to see what price the stock stabilizes at after the selling, and whether a bubble will form in the meantime.
https://synapsetrading.com/wp-content/uploads/2019/12/saudi-aramco-ipo.jpg
432
768
Spencer Li
https://synapsetrading.com/wp-content/uploads/2019/10/logo.jpg
Spencer Li
2019-12-20 08:35:08
2019-12-20 08:38:14
Biggest IPO in History: Is Saudi Aramco a Good Investment?