Here's How I Would Trade the Upcoming French Elections
Join our Telegram channel (50,000+ subscribers) for daily market analysis & trading tips: t.me/synapsetrading
Announcement: On the next 2 Thursdays (11 & 18 May 2017), I will be conducting the last and final run of the "Trading Foundation Workshop", after which I will be taking a break from training to work on a new big and exciting project. Don't miss this last chance to catch me live!
---
The French election has been a hot topic among financial news outlets, but the hype around it doesn't yet compare to that of Donald Trump last year.
It was a historic event that saw a roller-coaster in the markets during the exciting vote tallying nail-biter.
Here was how the USDJPY currency pair reacted as the votes were being counted. In the first 5 hours, Hillary was ahead in vote count and the USDJPY fell drastically. But as time went by, the USDJPY rose almost non-stop for 1 month.
The USDJPY currency pair 5 hours, 17 hours, and 3 days after the election outcome in the U.S.

In spite of the hype surrounding this event, it is unlikely to be as epic as Trump vs Clinton. France is indeed heading into the most unpredictable presidential election in decades; it is going to affect the EU's second largest economy, but possibly also the direction of the EU itself. All eyes will be on the Euro currency and it is likely to be heavily traded during the announcement itself.
Here's What You Need to Know
The First Stage of Voting: A candidate can theoretically win through primary contests, known as the first round of voting. He can actually win an election by securing 50% of the votes in this round, where mayors and other officials will vote, but this has not happened since the 1960s.
Two Weeks After the First Ballot: The first round vote took place on 23rd April, leaving two remaining candidates, while the second round will take play on 7th May. After 7th May, French voters will again vote on 11th June and 18th June to elect members of the National Assembly.
Young centrist Macron and populist right-wing Marine Le Pen.
Image Source: trbimg.com
No-Show: More than 22% of voters abstained from voting, the highest since 2002, which is worrying because Macron won 24% while Le Pen won 21.3% of the vote. The progress of the election has been said to mirror that of America last year.
Macron – Frexit-Advocate with Leftist Undertones
Macron recently warned the EU that it must change, or a Frexit, just like Brexit, would be soon to follow. However, he has carefully treaded between being a social support advocate and being market-friendly, a promise that is probably very challenging to deliver.
Working Hours: Re-evaluating the 35-hour work week, retirement ages
EU Policy: Suggesting that stronger nations within the eurozone engage in financial equalization (this is probably going to be done through budget transfers)
He also promises to "transform and not reform" France, and he has also promised to help a million jobless people find jobs. Among his other promises include removing the huge difference in public and private sector pensions.
The French are not happy with the current president, François Hollande, who chose to not run for reelection. Hollande belongs to the Socialists party, but the nominee of his party only garnered less than 7% of votes in a five-party race. At this point, the polls overwhelmingly show preference for Macron, but given the surprising situation in Brexit and the recent U.S election, uncertainty is likely to plague the minds of citizens and fund managers around the world.
Marine Le Pen – The Trump of France?
Recent polls project that Marine Le Pen isn't expected to become president. However, she seems to represent the wave of populism sweeping across Europe, and a Le Pen victory
Polls show that the poor prefer Le Pen.
Image Source: Telegraph.co.uk
While there are many articles discussing Le Pen's policies and how they will affect the nation of France, we can view Le Pen's proposals as being nationalist and protectionist.
Stimulating Economic Growth: Government-led improvements in national industries
Reduce Bureaucracy: Reduce the size of government and wasteful welfare spending
Border Control: France to retake control of its borders
Currency Control: Reintroduce the French franc, to be used in circulation alongside the Euro
This resonates strongly with working class voters (I almost seem to be writing about the U.S election), for France has been plagued by high taxes and unemployment for years. She looks like the change that the average citizen is looking for.
The Uncertainty Ahead – What Traders Can Do
It is sad that the streets of Paris saw several clashes, and police officers were called to the scene. Three police officers were injured by petrol bombs thrown by rioters, and the police was forced to use tear gas on the demonstrators. It is strangely similar to the violence that surrounded Trump's victory, but no one can conclude that this is definitely going to happen.
What's certain is that volatility surrounding the election is going to be high, and several brokers have raised trading margin requirements ahead of the election. In any case, it would be wise to close out your trades and look to re-enter after the volatility. If you have longer-term positions, holding on to them may be a good idea because the market is unlikely to be as volatile as that of the U.S last year, and you are likely to remain unscathed.
Close out short-term positions, and look to re-enter after the volatility has ended.
Experienced traders can trade small and look for trend-following entries during the event, as forex markets might have prolonged directional bias. Watch closely how price behaves after any initial knee-jerk reaction.
Beginning traders are advised to stay away from trading during the election results announcement time.
P.S. On the next 2 Thursdays (11 & 18 May 2017), I will be conducting the last and final run of the "Trading Foundation Workshop", after which I will be taking a break from training to work on a new big and exciting project. Don't miss this last chance to catch me live!
Research Sources
france24.com/en/20170501-french-political-climate-mirrors-similar-USA-trump-election-surprise
dw.com/en/macron-promises-to-transform-not-reform-france/a-37778318
nationalreview.com/corner/447259/why-everyone-so-certain-about-weekends-french-election
thesun.co.uk/news/3453851/french-election-2017-emmanuel-macron-eu-france-frexit/
theatlantic.com/international/archive/2017/05/french-elections-2017-who-will-win/524775/
fxcm.com/insights/will-french-presidential-election-april-2017-affect-euro/
Our flagship mentoring program is suitable for both beginners and advanced traders, covering the 4 strategies which I used over the past 15 years to build up my 7-figure personal trading portfolio.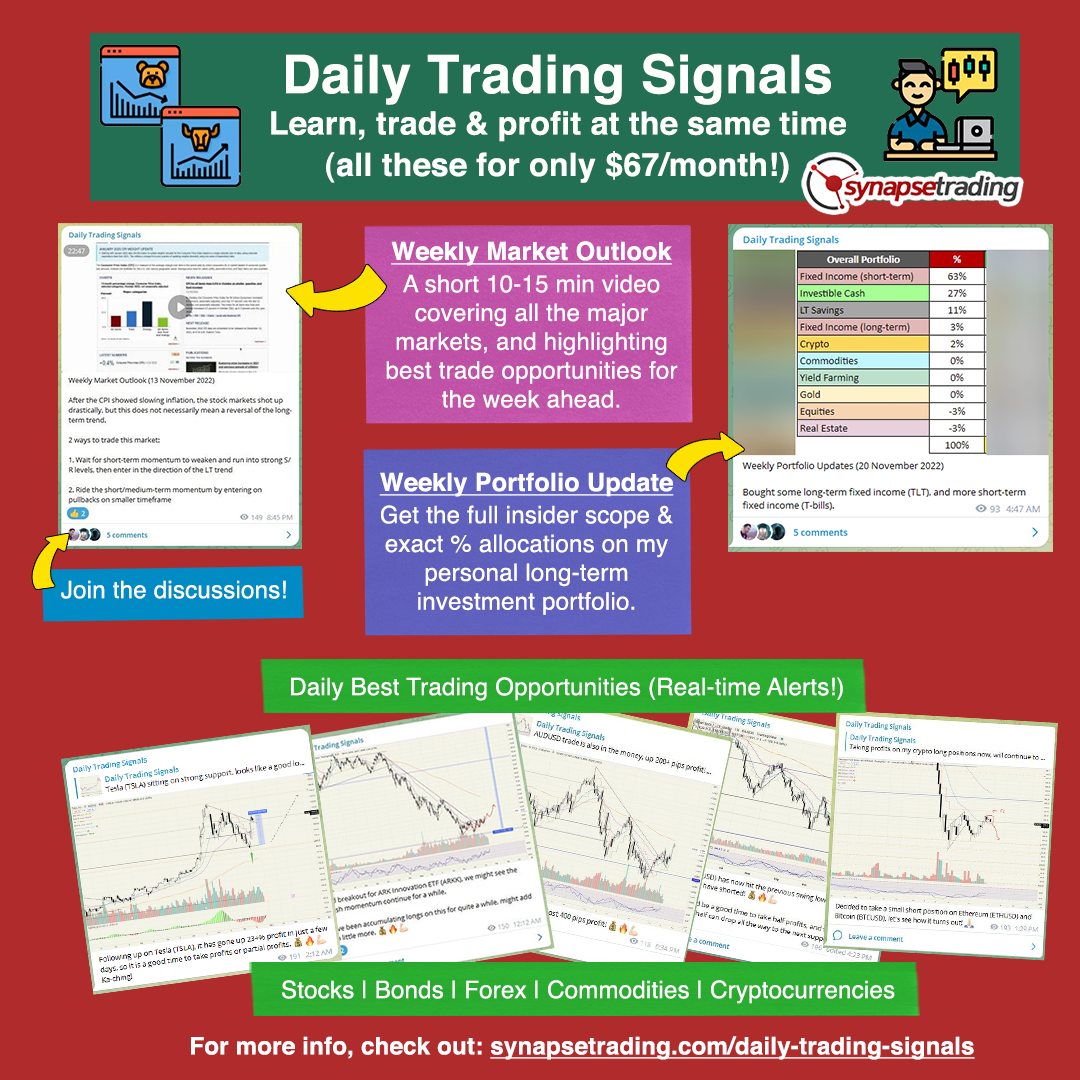 If you're looking for the best trading opportunities every day across various markets, and don't want to spend hours doing the research yourself, check out our private Telegram channel!
If you're looking for a reputable brokerage that covers all products (SG stocks, US stocks, global stocks, bonds, ETFs, REITs, forex, futures, crypto) and has one of the lowest commissions, this is what I currently use.
Spencer is an avid globetrotter who achieved financial freedom in his 20s, while trading & teaching across 70+ countries. As a former professional trader in private equity and proprietary funds, he has over 15 years of market experience, and has been featured on more than 20 occasions in the media.
https://synapsetrading.com/wp-content/uploads/2017/05/1.jpg
1313
2048
Spencer Li
https://synapsetrading.com/wp-content/uploads/2019/10/logo.jpg
Spencer Li
2017-05-06 06:55:45
2022-03-07 16:43:34
Here's How I Would Trade the Upcoming French Elections