What Do You Want to Achieve in 2021?
Join our Telegram channel (50,000+ subscribers) for daily market analysis & trading tips: t.me/synapsetrading
I think enough has been said about how life-changing 2020 was, because of how it forced us to take a break from routine, and allowed us to step out of our comfort zones.
Change is a good catalyst for growth, and gives us new perspectives on what is really important in life.
Before diving into 2021, let just do a brief review of 2020.
Review of 2020
Markets were a wild ride, but provided great opportunities to ride strong trends, such as Tesla, Bitcoin, etc. This gave us one of the best years of returns.
Exercised 3-4 times a week, including tennis, gym, swimming, running, yoga.
Used to have a bad habit of sleeping late, finally managed to keep to a timing of 12-8am, giving me 8 hours of sleep a day.
Became a certified sports massage therapist, after 7 weeks of training (70+ hours) and a final practical exam.
Started meditating 15-3o mins a day.
Stopped eating hawker food and started eating healthier, including more fruits and vegetables with every meal.
Managed to bulk up from 55kg to 60kg.
Read up a lot and worked on relationships.
Since I could not travel overseas, I explored a lot of new places within Singapore:
Spent a decent amount of time with close friends and family, meeting everyone at least once a week.
Watched 110 movies and TV series – that's way too many lol
Only read about 40 books
Plans for 2021
Planning to create a lot more useful articles and videos for this blog.
Planning to continue meditating daily, and increase to 45 minutes a day.

If possible, go on a meditation retreat.
Incorporate mindfulness as part of daily life.

Continue sleeping from 12-8am daily, with 8 hours of sleep.
Continue exercising 3-4 times a week, including tennis, gym, swimming, running, yoga.

Work on increasing flexibility and strengthening core muscles to reduce injuries.

Continue bulking, next goal is to go from 60kg to 65kg.
Continue to eat healthy, cut down on sugar, salt, processed foods.
Continue to work on relationships.
Learn how to drive (again). I have a license, but I have not driven for more than 10 years.
Learn how to cook and bake.
Read more books and watch less TV.
Travel more, if possible.
Try some new things that are out of your comfort zone.
As I reach the big 35 this year, I hope I do not have a midlife crisis, but instead get some wisdom and clarity about what is important in life.
"A Calm Mind, a Fit Body, a House Full of Love" – Naval
Our flagship mentoring program is suitable for both beginners and advanced traders, covering the 4 strategies which I used over the past 15 years to build up my 7-figure personal trading portfolio.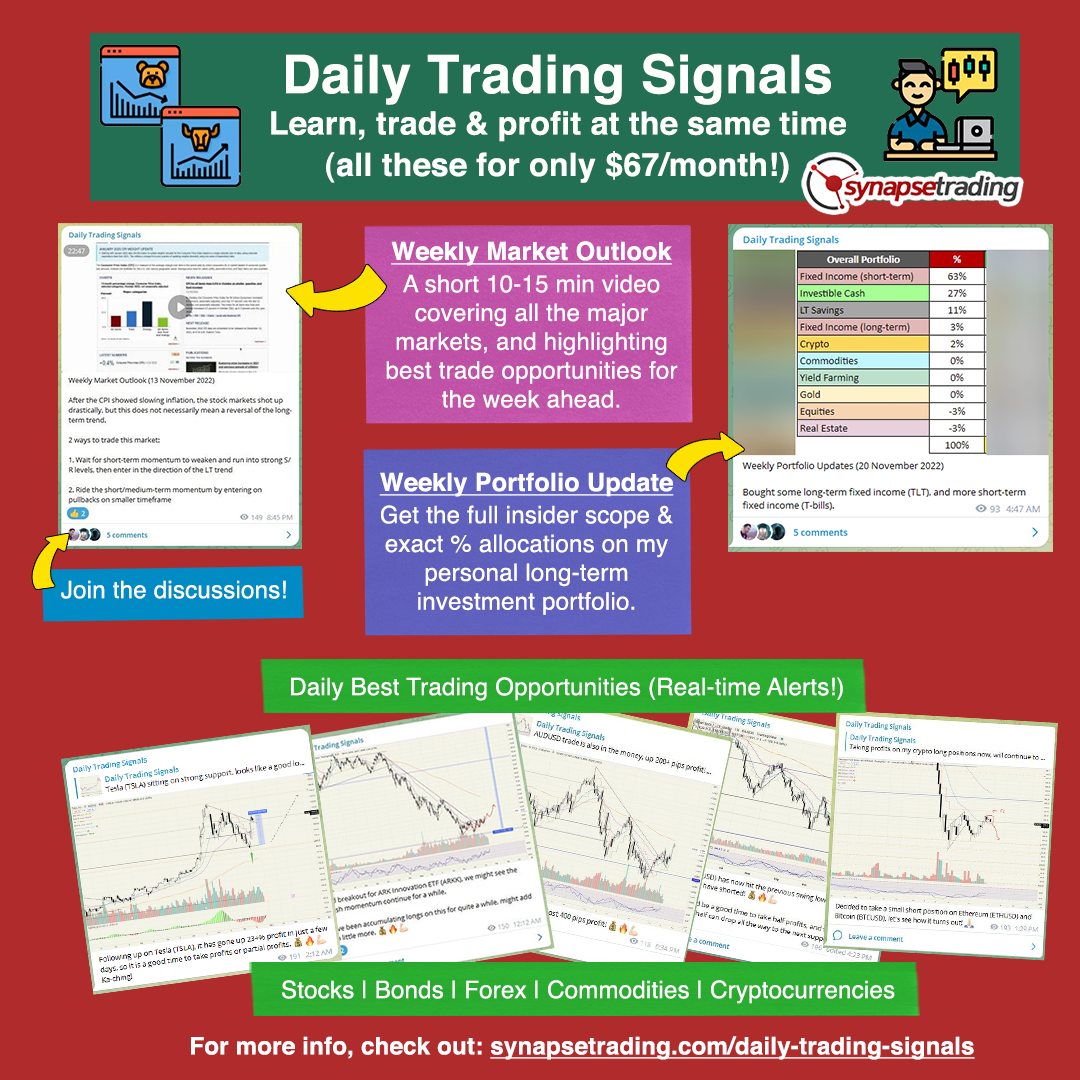 If you're looking for the best trading opportunities every day across various markets, and don't want to spend hours doing the research yourself, check out our private Telegram channel!
If you're looking for a reputable brokerage that covers all products (SG stocks, US stocks, global stocks, bonds, ETFs, REITs, forex, futures, crypto) and has one of the lowest commissions, this is what I currently use.
Spencer is an avid globetrotter who achieved financial freedom in his 20s, while trading & teaching across 70+ countries. As a former professional trader in private equity and proprietary funds, he has over 15 years of market experience, and has been featured on more than 20 occasions in the media.
https://synapsetrading.com/wp-content/uploads/2021/01/2020-09-21-14.57.51-1.jpg
1080
1440
Spencer Li
https://synapsetrading.com/wp-content/uploads/2019/10/logo.jpg
Spencer Li
2021-01-11 12:22:06
2022-12-16 16:32:38
What Do You Want to Achieve in 2021?