How to Find Undervalued Stocks for Investment

Join our Telegram channel (50,000+ subscribers) for daily market analysis & trading tips: t.me/synapsetrading
To be a successful value investor in the stock market, you need to know how to identify which stocks are the most valuable. But the most valuable stocks aren't necessarily the ones that are performing the best. In fact, the real goal is to find stocks with strong intrinsic value that are currently under valued by the market. So how do you identify these gems?
First, find the right type of business.
In general, you should always start with what you know. For instance, if you're familiar with the technology sector, you may want to look there. Just make sure that the industry isn't experiencing long term challenges. This will help you avoid eroding profits in the future.
Next, look for a company with a strong and sustainable competitive advantage. For instance, if a company has a patent on an emerging technology, this could help them for years to come. Finally, make sure the company has strong growth potential and a clear strategy for the future. Is there a growing demand for their product? Do they have the infrastructure necessary to expand?
Questions like these can help gauge their future success.
The second way to identify intrinsic value is to study a company's management team.
Do some research.
See if they have the proper credentials and make sure that their skill sets are well suited for the current business climate and of course, look at their track records. Were they successful in their recent positions or did they leave those companies weaker than before? And, are they transparent with their shareholders? Executives who are open to new ideas and willing to adapt are generally more capable of overcoming future challenges.
Next, have they laid out a clear plan for future growth if not you should be concerned and how are they paid? Do they receive a flat salary or is it performance-based? And do they own a significant stake in the company? Executives who are themselves invested in their company's success are more likely to put their shareholders first.
The third and final way to identify intrinsic value, is to analyze the company's financial numbers.
But this topic requires a lot of attention, which is why we'll cover it in our next video reading financial statements.
Our flagship mentoring program is suitable for both beginners and advanced traders, covering the 4 strategies which I used over the past 15 years to build up my 7-figure personal trading portfolio.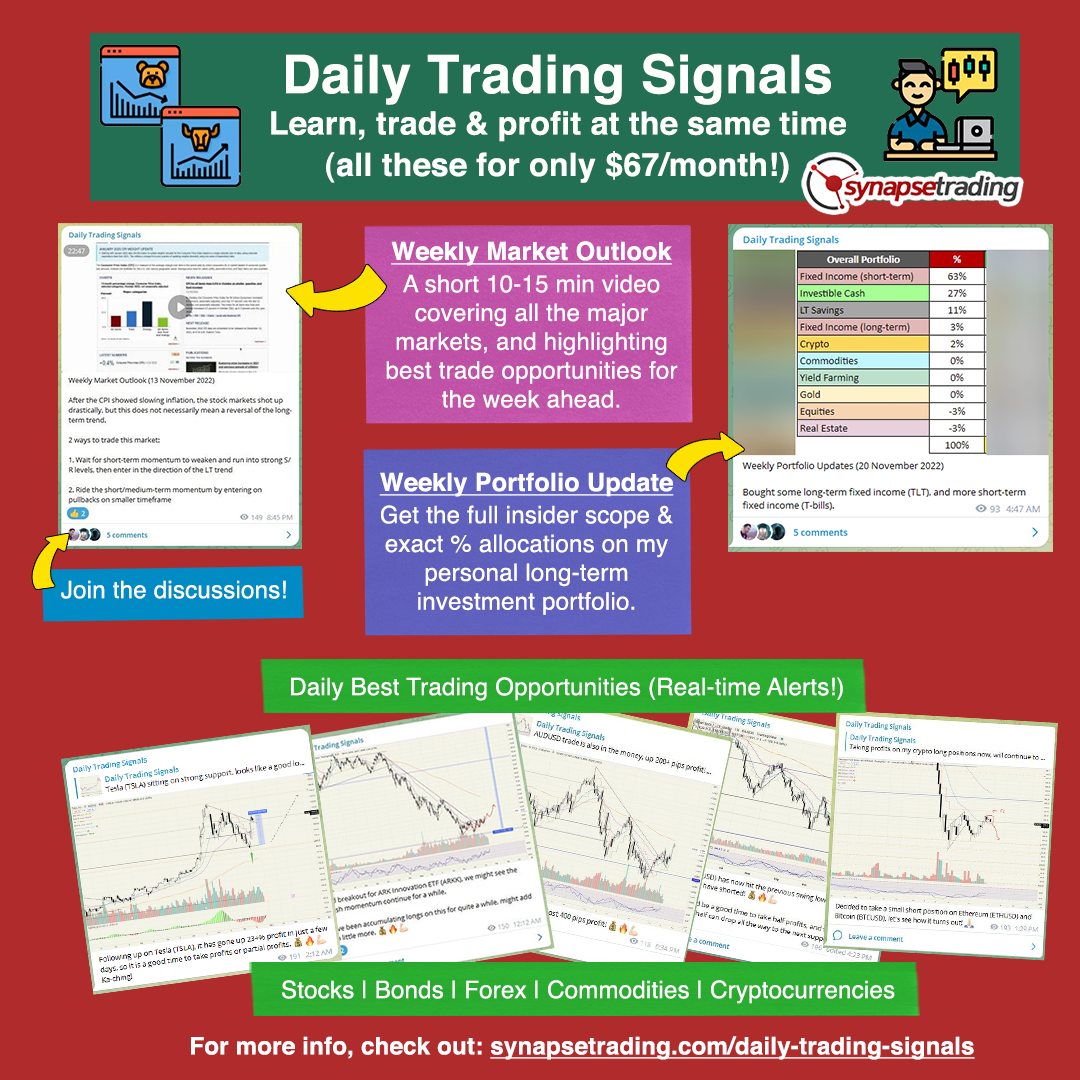 If you're looking for the best trading opportunities every day across various markets, and don't want to spend hours doing the research yourself, check out our private Telegram channel!
If you're looking for a reputable brokerage that covers all products (SG stocks, US stocks, global stocks, bonds, ETFs, REITs, forex, futures, crypto) and has one of the lowest commissions, this is what I currently use.
Spencer is an avid globetrotter who achieved financial freedom in his 20s, while trading & teaching across 70+ countries. As a former professional trader in private equity and proprietary funds, he has over 15 years of market experience, and has been featured on more than 20 occasions in the media.
https://synapsetrading.com/wp-content/uploads/2015/02/finding-value-in-stocks.png
750
1286
Spencer Li
https://synapsetrading.com/wp-content/uploads/2019/10/logo.jpg
Spencer Li
2015-02-12 04:43:06
2021-02-14 15:18:01
How to Find Undervalued Stocks for Investment