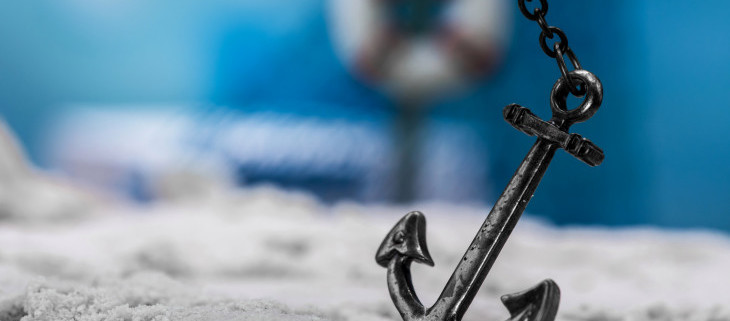 Join our Telegram channel (8000+ subscribers) for daily market analysis & trading tips: t.me/synapsetrading
Anchoring and adjustment is a psychological heuristic that influences the way people intuit probabilities. Traders exhibiting this bias are often influenced by their initial opinions, the initial trend, or arbitrary price levels such as their entry or target prices – and tend to cling to these numbers when making their buy/sell decisions.
This is especially true when the introduction of new information regarding the security further complicates the situation. Rational traders treat these new pieces of information objectively and do not reflect on purchase prices or target prices in deciding how to act.
Anchoring and adjustment bias, however, implies that investors perceive new information though an essentially warped lens. They place undue emphasis on statistically arbitrary, psychologically determined anchor points. Decision making therefore deviates from neoclassically prescribed "rational" norms.
For example, traders who are anchored to the initial trend are slow to catch on when the trend has reversed, especially if they are caught on the wrong side of it. This will lead to a reluctance to change their view and reverse their positions.
How will this affect your trading?
Traders who are anchored to price levels, such as their entry price, will refuse to cut their losses until prices go back to the entry price which they have anchored to. Traders may also refuse to take profit at a less desirable price because they missed the chance to take profit at a more favourable price, and they have now anchored to that price and refuse to settle for less.
The key to overcoming this bias is to be flexible and objective, being able to evaluate prices and make decisions objectively, whether you are in, out, up or down.
https://synapsetrading.com/wp-content/uploads/2019/10/logo.jpg
0
0
Spencer Li
https://synapsetrading.com/wp-content/uploads/2019/10/logo.jpg
Spencer Li
2011-03-14 03:21:51
2021-04-27 04:33:37
Anchoring Bias – I Refuse to Change My Mind!