6 Little-Known Things Rich People Do Differently that Give Them an Advantage
Join our Telegram channel (50,000+ subscribers) for daily market analysis & trading tips: t.me/synapsetrading
Many people do not realise that small things add up. Like how a small river can cut through rock and form grand canyons, small habits can add up over time to produce vastly different results. This means that quite often, a small change in the way we do certain things can result in huge leaps in improvement. So here are some things that rich people do differently:
1. MAKE MANY SMALL & FREQUENT WINS, NOT A FEW BIG WINS
Trading is boring. Ask any seasoned trader in a proprietary fund, and they will tell you the same thing. It's all about doing the same thing over and over again, and it is surprisingly difficult to do something simple over a very long period of time.
Some of the richest people I know own very humble businesses. One example is the typical food hawker; it's unexciting, it's repetitive, but hey, it gives a very stable source of income, week in, week out. It is virtually impossible for good food to become irrelevant to the typical consumer, and hence this source of income is one that will last a long time.
In trading, it's the same. Small wins add up over time, and instead of being diligent, many aspiring traders choose to take the easy way and just look for that one quick way to make money. Although the news always glorifies the one-hit wonders, like Zuckerberg and other billionaire tech founders, the majority of the rich are not overnight successes, and they know this rule best: small wins add up over time.
2. THINK IN % ROI, NOT DOLLARS OF INCOME
Compounding is the way to go. Although you might be nauseating because this is probably the 100th article on the power of compounding, it really works. Just take a moment and think with me:
Nobody would learn trading if you claim to make $10 a day. They want $100 a day, $1000 a day, but forget that it starts with $10 a day.
That's why most people fail to achieve financial success. They measure monetary success in dollar terms, and fail to consider that ROI is what brings true riches over the long-run.
Thinking in ROI is a very huge barrier for many people, and it actually benefits you because when you finally do make a substantial sum of money, you will still be thinking in terms of ROI and not be overwhelmed by the huge amount of funds on your plate.
I've seen many traders do well on small accounts, only to blow up with larger accounts because they have not drilled the ROI concept deep into their minds.
If you can make 3% a month, that's $30 for a $1000 account, $300 for a $10,000 account, and $3,000 for a $100,000 account. Go figure. If your focus is on % ROI, you will not have an issue growing your wealth quickly.
3. STAY AWAY FROM ALL FORMS OF GAMBLING
This point is probably the easiest to write about:
Gambling = negative expectation
Investing/trading = positive expectation
"I bet I can stop gambling!"
Gambling gives you hope, which is false and always gets dashed.
Investing gives you certainty, which is true and rewards the skillful.
I think that's enough said. If you're gambling for the thrill, treat it as expenses. As a trader I always think in probabilities, so since the expected return from gambling is negative, the rational decision is to not participate at all.
In addition, 1 in 5 gambling addicts attempt suicide. It destroys your family, your friendships, your sense of sanity, and your work ethic. I think it's enough to let you realize it won't get you rich; even the seemingly innocent TOTO or 4D that you buy is not a rational attempt for someone to earn big money.
4. TIME IS WORTH MORE THAN MONEY
Quite often, people will go to great lengths to save money, for example spending hours hunting around for cheap shopping deals, when all you save for your hours of effort is a mere $10-20. Rich people know the value of their time.
One important question to ask yourself is, "what is the $ value of 1 hour of your time?" If 1 hour of your time is only worth $2, then spending an hour queueing up for free ice-cream might make sense. However, if one hour of your time is worth $200, then taking a $20 cab ride to save an hour of transport will make a lot of sense. You get the idea.
At this point, you might have realised that one if the key ways to increase your net worth is to gradually work your way up by increasing the value of your time. After all, everyone has 24 hours in a day, but the more value you can create in one hour of your time, the higher you will be paid for it, and the higher the value of that hour will be.
5. DON'T WASTE MONEY ON CHEAP STUFF – ONLY BUY QUALITY GOODS
It's sad that most people are thrifty in things that do not matter, but silly when it comes to investments of thousands or hundreds of thousands of dollars. I've seen people scrimp on their daily meals, yet when it comes to investments, blow $50,000 on an investment fund they do not understand, or buy into a multi-currency deposit that doesn't even make sense.
Home purchases, which make up the bulk of most people's expenditures, tend to be bad decisions. People buy houses that they cannot afford, spend money on renovations that don't matter, and waste money where it doesn't bring returns.
Most people are smart with small sums of money, but unwise on big decisions
Rich people buy things that appreciate in value, while poor people don't. Electronics generally don't appreciate in value. If you consider buying electronics, buy quality electronics, and keep them in tip-top condition so that you can resell them at a decent price. And… just because it's the latest gadget doesn't mean it's quality. You've got to do your research and think about your purchases if you are serious about your money.
Wine does appreciate in value, and so do quality branded goods. Some Louis Vuitton bags appreciate in value, and it would do you well to consult experts if you are intending to use these products.
Other things that are not worth spending on include:
fast food
low-quality makeup
gifts that don't really matter
alcohol
bottled water
cheap shoes/clothing that you throw away within 6 months
Yes. It might hurt to read this, but if you need a total personal finance audit, then it helps to do a reality check on yourself.
6. LASTLY, RECOGNIZE THAT PERSONAL DEBT IS A SHACKLE
Personal debt chains you from spending on what really matters. In the U.S, many undergraduates end their college years with US$100,000 and above in personal debt. How in the world would they be able to start a family, much less get a home to live in?
In my opinion, the only useful loan is the humble HOME LOAN. Yes, a loan for the house you actually live in, not the house that you would not live in. It is essential to have a roof over your head that you own, because when your business fails, when you lose your job, you still have somewhere to rest and find solace while you sort things out. The worst thing you can find yourself in is having no house, no money, and no one to support you at your lowest moment. Using debt to buy additional houses is a bad idea unless you are a real estate investor by profession and you know what you are doing.
Car loans are unnecessary. Unless you have a dire need for a car, buy the car in cash as much as possible, or just take a taxi everywhere since you can afford it anyway. Credit card loans are the jaws of death for many; stay away from them, and just follow the simple mantra of "spending below your means".
Spend below your means, but also look to expand your means.
Too many people get stuck in the "spending below your means" mentality, and fail to consider how they can acquire more sources of income. In fact, having no personal debt frees you to make decisions that allow you to work towards financial freedom, which may require you to have no income for months or years in a row.
WHAT SHOULD I DO?
I hope that these 6 tips will get you toward your goal of financial freedom. Keep at it! Remember, if you change your habits, you will change your outcomes. Live like the rich do, and you'll soon be living the life that the rich do.
Reading this article without putting the tips into practice is like looking into a mirror and forgetting what you look like. It might hurt at the start, but changing the way you live could very well change your destiny!
Wishing you all the best in your journey!
RESEARCH SOURCES & REFERENCES
sbr.com.sg/commercial-property/commentary/state-industry-rise-self-storage-in-singapore
businesstimes.com.sg/hub/property-2016/self-storage-industrial-space-poised-to-expand
nreionline.com/self-storage/self-storage-sector-maintains-steady-growth
alternet.org/how-gambling-can-kill-you-faster-drug-abuse-or-alcoholism
wondergressive.com/20-biggest-wastes-money/
Our flagship mentoring program is suitable for both beginners and advanced traders, covering the 4 strategies which I used over the past 15 years to build up my 7-figure personal trading portfolio.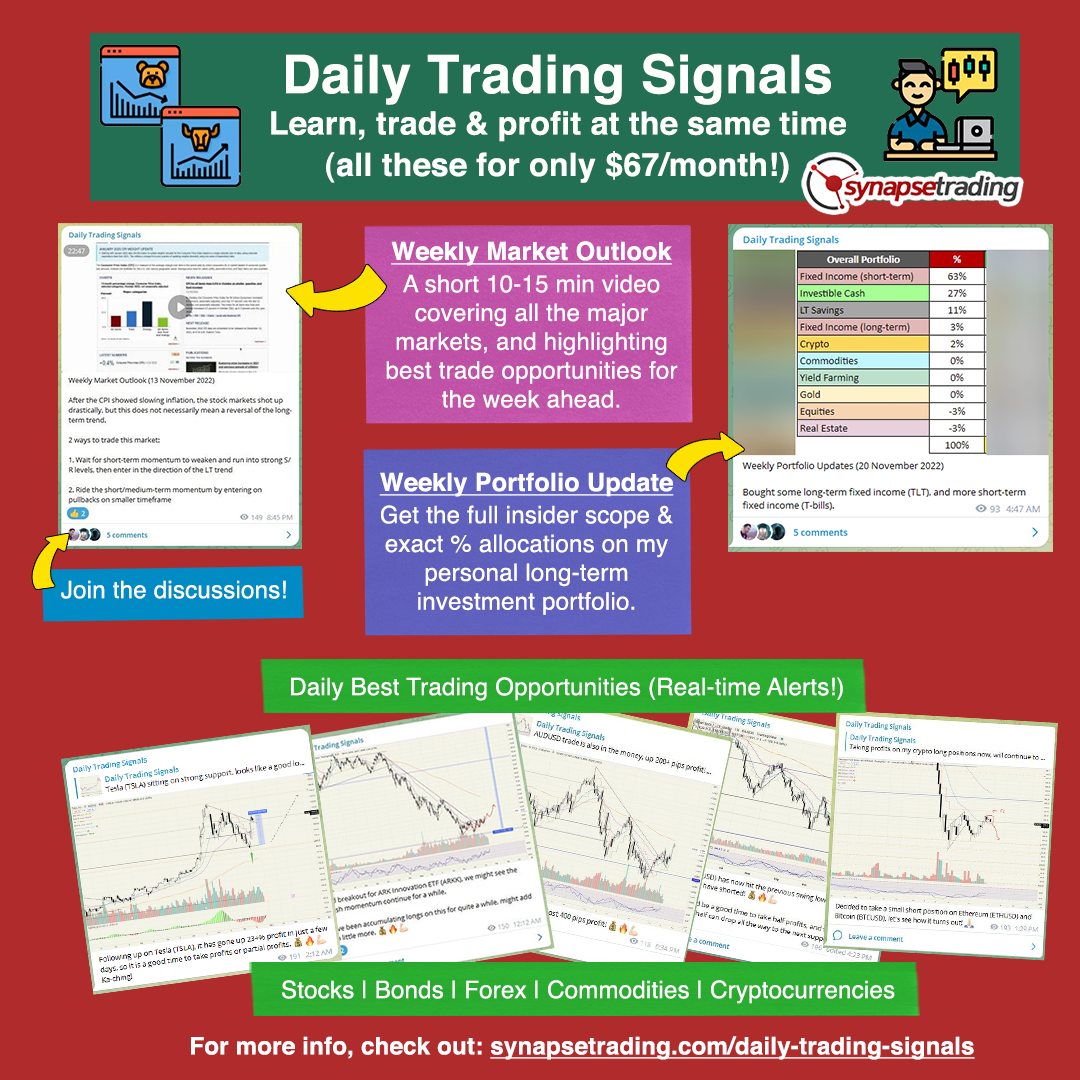 If you're looking for the best trading opportunities every day across various markets, and don't want to spend hours doing the research yourself, check out our private Telegram channel!
If you're looking for a reputable brokerage that covers all products (SG stocks, US stocks, global stocks, bonds, ETFs, REITs, forex, futures, crypto) and has one of the lowest commissions, this is what I currently use.
Spencer is an avid globetrotter who achieved financial freedom in his 20s, while trading & teaching across 70+ countries. As a former professional trader in private equity and proprietary funds, he has over 15 years of market experience, and has been featured on more than 20 occasions in the media.
https://synapsetrading.com/wp-content/uploads/2016/12/rich-people.jpg
750
1280
Spencer Li
https://synapsetrading.com/wp-content/uploads/2019/10/logo.jpg
Spencer Li
2017-02-16 05:00:24
2021-10-04 22:40:27
6 Little-Known Things Rich People Do Differently that Give Them an Advantage