5 Striking Similarities between Trading & Playing Pokemon Go (And Why You Can be Good at Both)

Join our Telegram channel (50,000+ subscribers) for daily market analysis & trading tips: t.me/synapsetrading
The Pokemon Go craze descended onto Singapore last Saturday, and I, too, was swept up in the frenzy. 😀
After playing for the past few days, I noticed many striking similarities between trading & playing Pokemon Go, and it struck me that if everyone from all walks of life can be so proficient at this mobile game, it actually means that they have the means and ability to trade on the go as well, and catch profits from the market as well as Pokemons.
Here are some of the striking similarities:
1. YOU NEED TO AT LEAST KNOW THE BASICS OF THE GAME
Before embarking on the game, you need to at least know the game mechanics, the rules, and some simple strategies to play decently well, and make your time worth while. This means that you should at least read some starter guides, to avoid making the newbie mistakes (such as not starting with a rare Charmander or Pikachu), or not maximising your lucky eggs (by mass evolving your pidgeys and caterpies).
2. EVERYONE HAS TO PLAY THEIR OWN GAME (AND PUT IN THE HARD WORK)
Since sharing of accounts is not allowed, this means that every player has to play their own account, which means that if you want to level up or catch good Pokemon, you have to put in the effort and the hours, and if you want to hatch those eggs, you need to clock the miles by walking (or cycling). Hence, there is no shortcut to success here.
3. TEAMWORK WORKS WONDERS AS WELL
Although it is an individual game, teamwork can still help, such as teaming up with friends to take down gyms, or alerting one another of rare Pokemon sightings, so that everyone can capture the same rare Pokemon. This reminds me of trading in a fund, where we took turns watching the market to alert one another when good market opportunities come by, so that everyone can profit from the same moves.
4. JUST LIKE THE MONEY, THE POKEMONS NEVER SLEEP
While observing the PokeGym near my house, I noticed battles raging on all night, even at 4am. I salue the dedication of the players, and it kind of reminds me of traders camping up all night to trade the FOMC news annoucements. But just because the game goes on 24/7, it does not mean you have to be playing all the time. The opportunities to catch Pokemon and fight gyms will always be there, and you have to time and freedom to catch any time and anywhere, as long as you have a mobile phone and internet connection. This is exactly the same as trading for me haha.
5. BOTH ARE FUN AND ADDICTIVE AT THE SAME TIME
The reason why both are addictive is because they are fun, and both include elements of luck and skill. The thrill of catching a rare Pokemon is the same thrill as catching a rare strong price movement which nets you a few thousand bucks while having your meal, or waiting for the bus. This is something which I have been trying to explain to people, and if you have caught a rare Pokemon, I think you will understand what thrill I am talking about. 90% of the time it is waiting and grinding, but it is totally worth it when you catch a good one. WOOHOO! 😀
To end off, I think that if you are able to learn how to play a complex game such as Pokemon Go, then I've got good news for you, beause using your mobile phone to catch moves in the financial markets is way easier. And instead of PokeCoins, you can actually make some real money while playing.
For those who are keen to know where I caught my Articuno, I will be sharing more at my next workshop. 🙂
Check availability: https://synapsetrading.com/trading-foundation-workshop/
Our flagship mentoring program is suitable for both beginners and advanced traders, covering the 4 strategies which I used over the past 15 years to build up my 7-figure personal trading portfolio.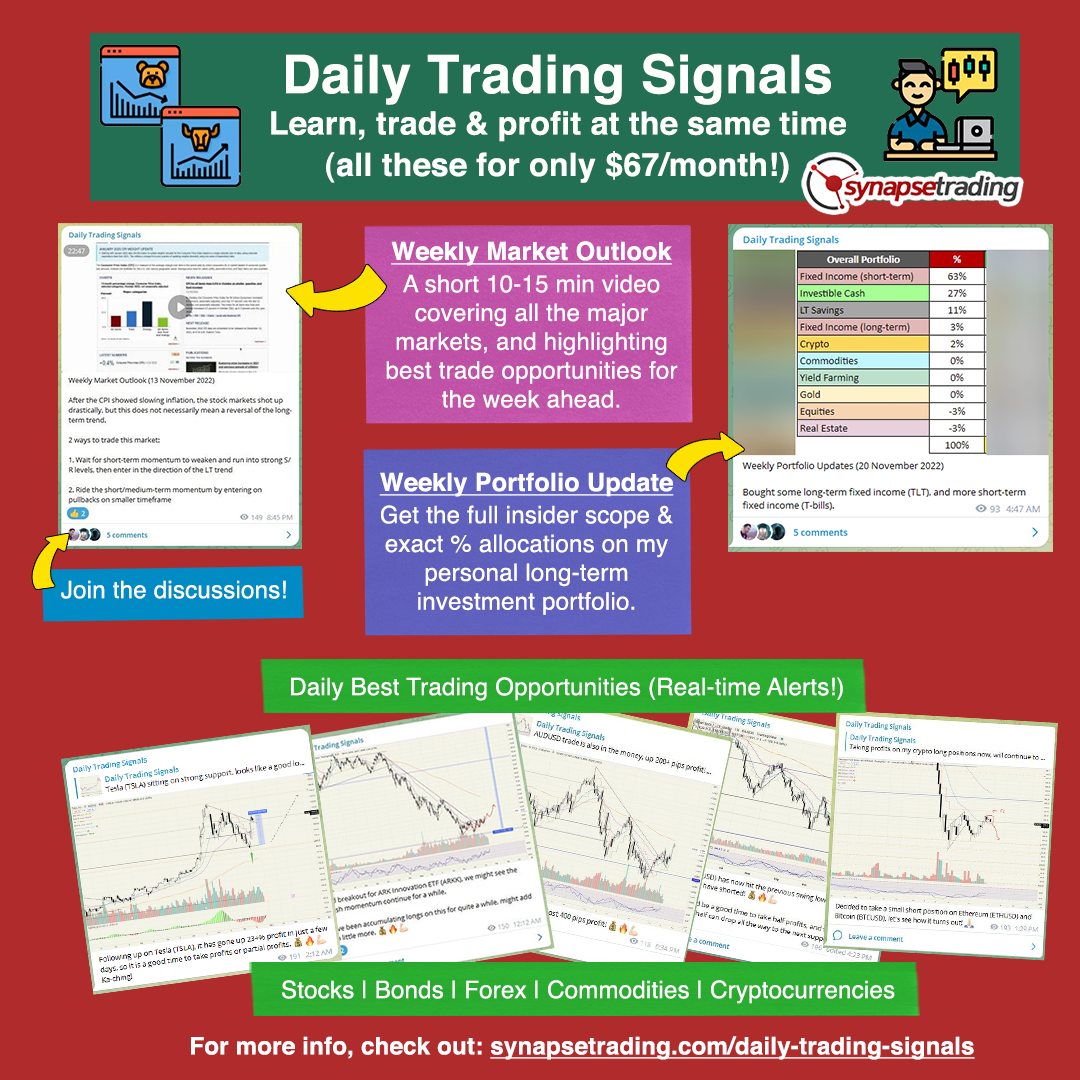 If you're looking for the best trading opportunities every day across various markets, and don't want to spend hours doing the research yourself, check out our private Telegram channel!
If you're looking for a reputable brokerage that covers all products (SG stocks, US stocks, global stocks, bonds, ETFs, REITs, forex, futures, crypto) and has one of the lowest commissions, this is what I currently use.
Spencer is an avid globetrotter who achieved financial freedom in his 20s, while trading & teaching across 70+ countries. As a former professional trader in private equity and proprietary funds, he has over 15 years of market experience, and has been featured on more than 20 occasions in the media.
https://synapsetrading.com/wp-content/uploads/2016/08/pokemon-go-logo.jpg
900
1600
Spencer Li
https://synapsetrading.com/wp-content/uploads/2019/10/logo.jpg
Spencer Li
2016-08-10 20:22:23
2019-12-26 03:14:05
5 Striking Similarities between Trading & Playing Pokemon Go (And Why You Can be Good at Both)