3 Practical Tips for Early Financial Freedom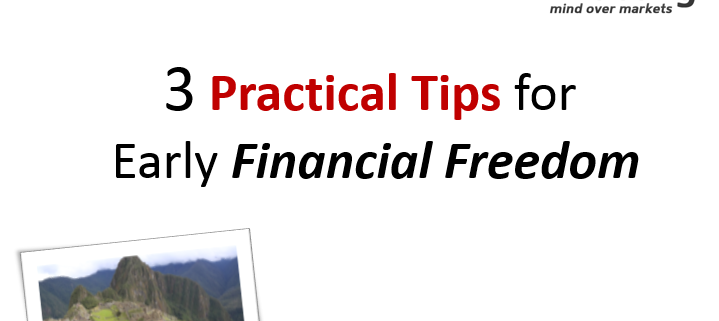 Join our Telegram channel (50,000+ subscribers) for daily market analysis & trading tips: t.me/synapsetrading
Yesterday, at the SGX Investment Carnival, I was invited to share with new investors and traders my trading journey of how I achieved financial freedom at 27 starting with just $3,000 at 20, so I focused on the top 3 practical tips which I felt had the most major impact on my success.
1. Time the Big Market Cycles
You might have heard that it is not possible to time the market. But is that really true?
Because all the millionaires and billionaires know the importance of buying and selling their assets at the right time to multiply their wealth.
"Be fearful when others are greedy, and greedy when others are fearful" – Warren Buffett
So the question is, what is at the cycle low (cheap) now?
Let's first look at the 10-year stock market cycles… 1997, 2007, … What's next?
Will there be a huge stock market crash in the next 2-3 years? No one can predict that. But I certainly know that now is NOT the low point in the stock market cycle, and it would be foolish to accumulate stocks now.
My money is on commodities like oil, gold and silver.
2. Have your War Chest Prepared
If the market crashes tomorrow, do you have the capital to take advantage of the opportunity?
If your answer is no, then what is the fastest way to build up more capital?
The common wisdom is to work hard and save, and while it is a safe option, it will take you about 5-10 years before you have sufficient funds to do any real investing, and by that time you would have missed any good opportunities during those years.
Another option is to start a business, but the failure rate is extremely high, with >80% of businesses going bust within the first year of operations.
My suggestion (which is also what I did for myself), is to allocate a small percentage of your capital to start a small trading portfolio, which can allow you to generate high returns while keeping risk low. And by simply spending 15 minutes a day to manage your trades, you can accelerate the rate of your investment capital accumulation explosively.
3. Learn the Right Skills Early
There are many good resources available for new traders and investors to start learning:
Good luck on your trading journey, and remember the key is to take the first step and get started, because the earlier you start, the more powerful the compounding effect is going to work in your favour! 😀
Our flagship mentoring program is suitable for both beginners and advanced traders, covering the 4 strategies which I used over the past 15 years to build up my 7-figure personal trading portfolio.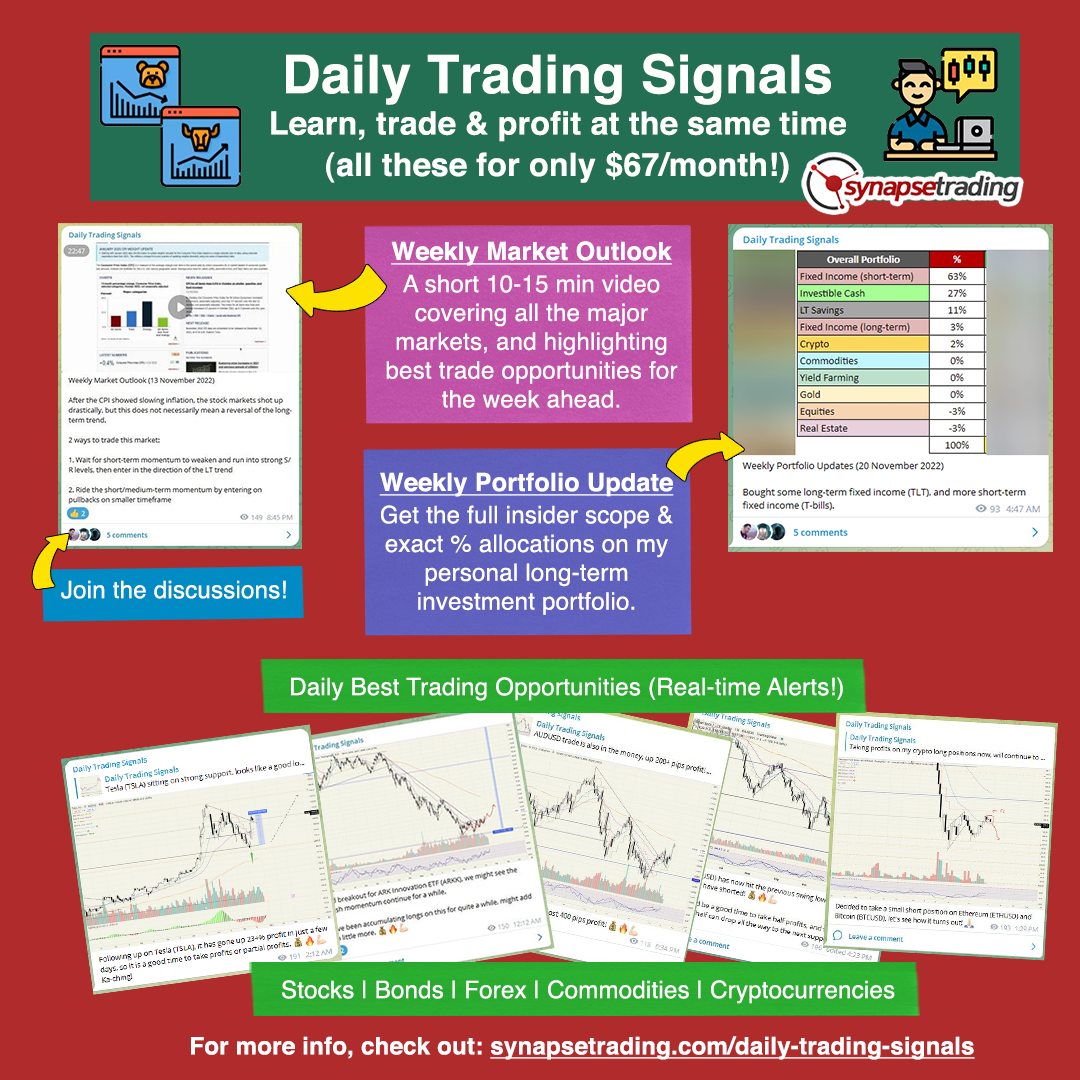 If you're looking for the best trading opportunities every day across various markets, and don't want to spend hours doing the research yourself, check out our private Telegram channel!
If you're looking for a reputable brokerage that covers all products (SG stocks, US stocks, global stocks, bonds, ETFs, REITs, forex, futures, crypto) and has one of the lowest commissions, this is what I currently use.
Spencer is an avid globetrotter who achieved financial freedom in his 20s, while trading & teaching across 70+ countries. As a former professional trader in private equity and proprietary funds, he has over 15 years of market experience, and has been featured on more than 20 occasions in the media.
https://synapsetrading.com/wp-content/uploads/2019/10/logo.jpg
0
0
Spencer Li
https://synapsetrading.com/wp-content/uploads/2019/10/logo.jpg
Spencer Li
2015-02-08 18:52:28
2021-08-19 11:59:35
3 Practical Tips for Early Financial Freedom