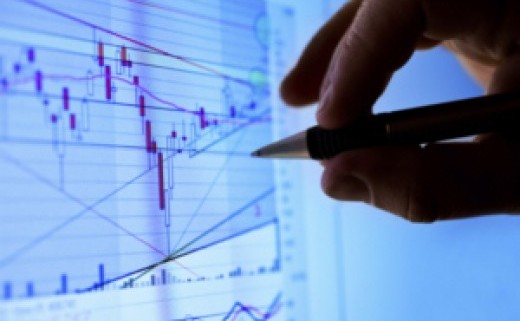 Technical Analysis is the study of price patterns and trends in the financial markets so as to exploit those patterns. It is in effect applied mass psychology, for it studies the collective action of all market participants. The classical method focuses on analyzing behavioral patterns and patterns, while the statistical method uses formulas and statistics to find mathematical patterns.
In applying technical analysis, the same skills can be applied almost universally across different charts and markets, for example a head and shoulders pattern on a stock chart can be interpreted in a similar way to one one a forex or commodity chart. This is useful if you need an immediate opinion on a market that you know nothing about. The reason technical analysis works so well across different markets universally is because it analyses market psychology, which is the collective psychology of individual market participants.
In contrast with fundamental methods, technical analysis is much less time consuming, for example it can take as little as five minutes to analyse a chart, while doing a valuation on the same stock may take days. This is possible because market technicians believe that market action discounts everything, so instead of trying to figure out the "true" value of a stock by valuation, the technician allows the market to do that for him, by looking at the consensus of all market participants. In addition, technical analysis provides great timing and price projection tools, which cannot be found in the fundamentals.
Technical analysis is used to find opportunities when the probabilities are in your favour, and project possible paths and key levels that prices will reach. It is using past data to make a calculated guess of the future. It is NOT a crystal ball that can forecast the future.
http://synapsetrading.com/wp-content/uploads/2014/03/logo-header1.png
0
0
Spencer Li
http://synapsetrading.com/wp-content/uploads/2014/03/logo-header1.png
Spencer Li
2009-04-17 02:02:00
2014-08-21 16:09:26
Technical Analysis: The Basics of Reading the Market